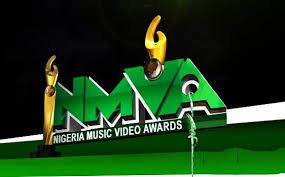 NMVA is back! Nigeria Music Video Awards 2016 nominees has just been released by the organizers, and there's plenty of awards to go around.
Tiwa Savage, Phyno, and Adekunle Gold are all big winners as they got multiple nods in this year's edition
WizKid, Aramide,Dbanj, Solidstar and Phyno will all slug it out for the coveted prize of Video of the Year.
Full list here:
BEST AFRO HIPHOP VIDEO
1. Ajebutter22 Ft Falz Bad Gang
2. Falz Ft Olamide & Davido Bahd , Baddo , Baddest
3. Yung6ix Ft Stoneboy For Example
4. Zoro Ft Flavour Ogene
5. Cdq Ft. Wizkid Nowo E Soke
BEST MAINSTREAM HIPHOP
1. Splash Ft Vector Agege
2. Olamide Eyan Mayweather
3. Skales Ft Kenny Wonder Fara We Mi
4. Falz Ft Poe & Chyn Chardonnay Music
5. Burna Boy Ft Phyno Duro Ni Be
BEST AFROBEAT VIDEO
1. Olamide Konkobility
2. Pasuma Change
3. Dbanj Emergency
4. Oodera King Mama
5. Tiwa Savage Bad
BEST RNB VIDEO
1. Niniola Akara Oyibo
2. Tjan Aduke
3. Nikki Laoye Ft. Banky W Onyeuwaoma
4. Wande Coal Super Woman
5. Sheyi Shay Air Brush
BEST HIGHLIFE VIDEO
1. Harrysong Ft.Duncan Mighty Akagum
2. Adekunle Gold Pick Up The Call
3. Flavour Ft. Selebobo Mmege Mmege
4. Phyno Fada Fada
5. Timaya Ft. Flavour MONEY
BEST VIDEO BY A MINOR
1. Amarach Te Quiero
2. Ozzybee Smile Again
3. Young Bobby & Lex Eye Prodigy
BEST RAGGAE DANCEHALL VIDEO
1. Ketchup Pam Pam
2. Burna Boy Follow Me
3. Lola Rae One Time
4. Patoranking Ft Sarkodie No Kiss Me Baby
5. Yung L Pass Me The Aux
BEST SOFTROCK ALTENATIVE VIDEO
1. Poe Adore Her
2. Ranti Iwe Kiko
3. Temmie Jabole
4. Aramide Fun Mi Lowo
5. Pita Am Your Soldier
6. Simi Love Don't Care O
BEST GOSPEL VIDEO
1. BUCHI KE HOSSANNA
2. OBIORA OBIWON BUNIBE
3. SINACH WAY MAKER
4. AGOHA JEHOVA
5. MIKE ABDUL OH MY JESUS ( OMJ)
BEST VIDEO BY A NEW ARTISTE
1. Mr Eazi Holl Up
2. Maryokun Eleko
3. Shobzy Eruku
4. Small Doctor Mosquitoe
5. Tycano Eledumare
BEST CONTEMPORARY AFRO VIDEO
1. Two Bianu
2. Tiwa Savage Bad
3. Tekno Pana
4. Mr 2kay Count It All Joy
5. Korede Bello Mungo Park
BEST AFRO POP VIDEO
1. Reekado Banks Oluwa Ni
2. Viktoh Ft. Lilkesh Skibi Dat
3. Wizkid Baba Nla
4. Runtown Lagos to Kampala
5. Tubaba Oya Come make we go
BEST POP EXTRA VIDEO
1. Solidstar Ft.Patoranking & Tiwa Savage Wait
2. Kiss Daniel Jombo
3. Attitude Ft. Reekado Banks Tango
4. Jumabee I Miss Good Music
5. Falz Soldier
BEST NEW DIRECTOR
1. Frizzle & Brizzle
2. Avalon Okpe
3. Yinka Davies
MOST POPULAR MUSIC VIDEO EUROPE
1. Kc Pozzy Get Low
2. Shiikane Loke
3. Moelogo Penkele
4. Dj Sean Ft Ray Badda Man
5. Maleek Berry Kontrol
BEST USE OF DANCE IN A VIDEO
1. Dbanj Emergency
2. Yemi Alade Ferari
3. 1da Joy
4. X2seven Konga
5. Dj Enimoney Oya Dab
BEST USE OF COSTUME
1. Pasuma Change
2. Flavour Mmege Mmege
3. Lamboginny Ft. Mr Clayy I am a Winner
4. Oristefemi Mr Gomina
5. Dbanj Emergency
BEST INDIGINOUS CONCEPT IN A VIDEO
1. Flavour Ft. Selebobo Mmege Mmege
2. Yemi Alade Ferrari
3. Zoro Ft. Flavour Ogene
4. Olamide Abule Abulesowo
BEST DIRECTOR
1. Clarence Peters Lola Rae – One Time
2. Adasa Cookey Ranti – Iwe Ki Ko
3. Unlimited La Dbanj – Emergency
4. Avalon Okpe Solidstar – Wait
5. Mattmax Splash – Agege
BEST EDITOR
1. Clarence Peters Zoro – Ogene
2. Adasa Cookey Ranti – Iwe Ki Ko
3. Unlimited La Aramide – Fun Mi Lowo
4. Mattmax Splash – Agege
BEST CINEMATOGRAPHY
1. Adasa Adekunle Gold – Pick Up the Call
2. Clarence Peters Lola Rae – One Time
3. Unlimited La Dbanj – Emergency
4. Ani James Kiss Daniel – Jombo
VIDEO OF THE YEAR
1. Dbanj Emergency
2. Aramide Fun Mi Lowo
3. Wizkid Baba Nla
4. Solidstar Wait
5. Phyno Fada Fada
BEST PRODUCER
1. Gworldwide
2. Ybnl
3. Achievas Entertainment
4. Mavin Records