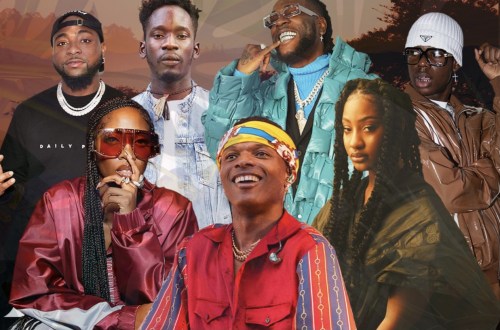 The Recording Academy (Grammys) has once again received the heat from Nigerians for classifying 'Afrobeats as a Blend of West African and Black American Music'.
In an article published on their official website, The Recording Academy emphasized on the fact that Afrobeats is a mesmeric blend of West African and Black American Music. They also shared other sub-genres which they guaranteed their readers will get their attention.
Their classification didn't sit well with Nigerians who wasted no time in dragging them. According to many, Americans are trying to steal Afrobeats.
A Twitter user, Teddy shared a video of Burna Boy trying to define the origin of Afrobeats when he won his first Grammy, but Nigerians dragged him. Other Twitter users dragged Nigerian artists like Wizkid, Davido for being too desperate for a Grammy and also being the cause of this issue.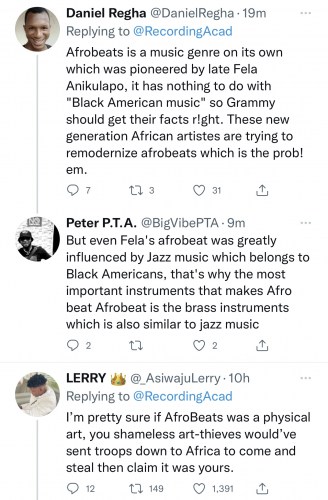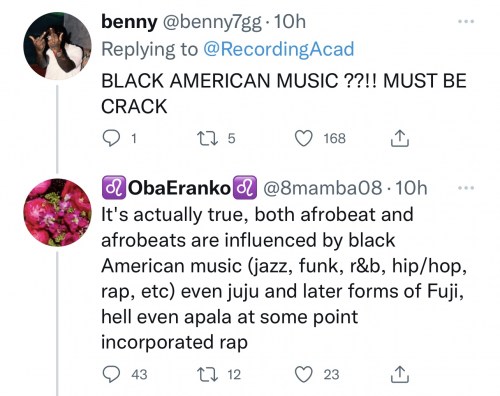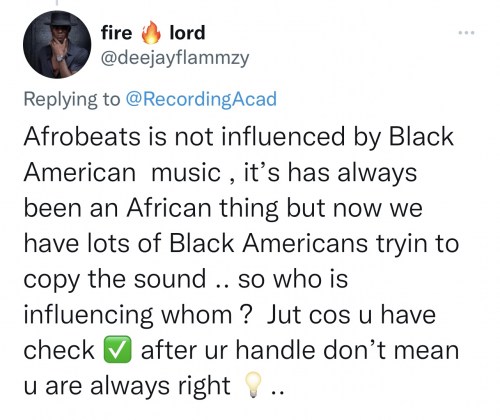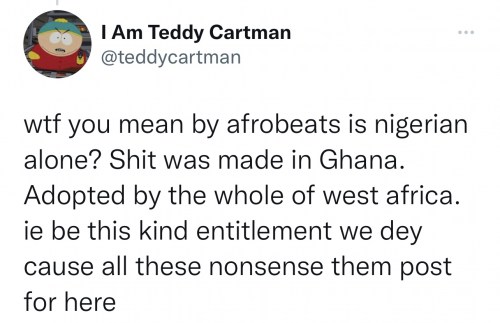 View this post on Instagram