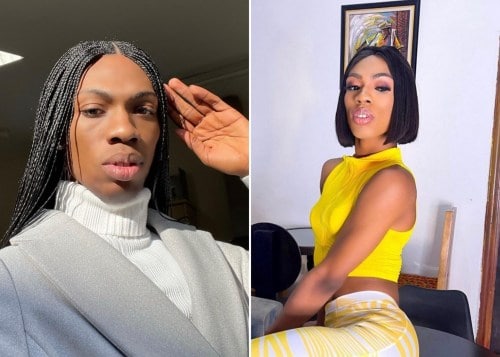 A lot of Nigerians were caught unawares after crossdresser, James Brown revealed his birthday gift to himself this year.
The crossdresser, who has managed to make a name for himself as the acclaimed, Princess Of Africa", shared via social media that he has decided to see himself through university in the UK.
He shared, What a beautiful gift I gave myself this year by sponsoring myself to study in a university in the UK.
I never stopped dreaming of the impossible because earlier this year I made the decision to support myself through university and I was faced with one of the biggest obstacles in my life
Reacting to the information, Nigerian On-air personality, N6 praised James for setting his priorities right and not likening himself to his peers out there. He noted that James decided to save all his influencing money to get a university education in the United Kingdom, rather than buy himself a Benz with all his influencing money.
He also slammed Bobrisky for cooking supplies over the years and making zero investment in personal growth.
See Post: