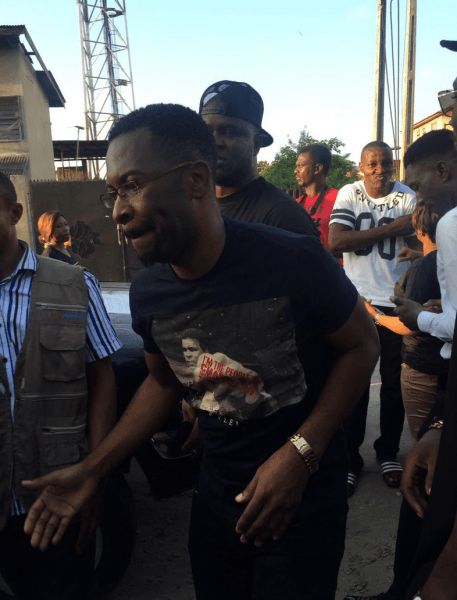 Veteran rapper, Ruggedman, who is currently part of the candlelight procession taking place in honour of late music producer, OJB Jezereel, has penned an emotional tribute in his honor.
He wrote:
I am confused at what to say right now. Ojb today July 4 was the day you were born. I would have loved to say happy birthday, but instead of planning to come celebrate with you, we are busy planning for your funeral. It is one of those curve balls life throws at you

We just have to keep on living and appreciate the fact that God has kept us till today. Ojb, I was honoured to have met you. You blessed me with your friendship and production skills that added great value to my life and career. I will forever be grateful. I will forever celebrate you. You gave the Nigerian music industry countless, unforgettable hits. I am happy you made a mark and that will never be forgotten. May your soul rest Babatunde "OJB Jezreel" Okungbowa.
OJB, was born on July 4th, 1966.