Last Updated on Jul 9, 2020 | 14:27 by Olabimpe O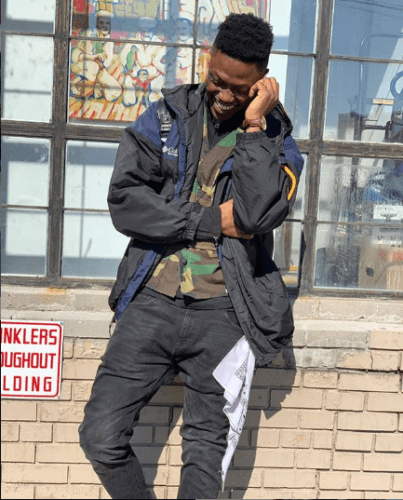 Nigerian rapper, Vector has a message for those supporting politicians and cultists. 
The rapper took to his Twitter page to react to the news that members of the Boko haram had stormed a military camp base and killed everyone. Vector who is the son of a slain solider slammed those that like to praise politicians. He also called cultists that like to kill fellow cultists fools.
He wrote: "fuck all the people praising polithiefians. Fuck all the people campaigning for them. If your father / mother is a thief and you are aware, fuck you too. Greed will ruin you. I do not need security to move around people. You do for a reason. God bless the soldiers.
As a kid, my mum would remind me how I used to ask her why she wanted me to smile… Guess it informed why I don't talk to a lot of people. I just don't get how we all just move like all is well. New flash oga! All isn't. It's trash!Na only money we all know. If that's a lie, Look around you… most idiots think it's money that saves them from poverty. Just look around you. The same money wey many not get reach kyari and Ajumobi. My dad fought with the #UN too. Where the fuck is your pride?
If you be cultist and your orientation na to kill another man just because him be cultist then you are a fool. You pledged your self to fighting against corrupt men who have influenced authority to their will. I repeat, if ur motive na to attack another person like you, u be fool
fuck all the people praising polithiefians. Fuck all the people campaigning for them. If your father / mother is a thief and you are aware, fuck you too. Greed will ruin you.
I do not need security to move around people. You do for a reason. God bless the soldiers.

— T.E.S.L.I.M (@VectorThaViper) July 9, 2020
As a kid, my mum would remind me how I used to ask her why she wanted me to smile… Guess it informed why I don't talk to a lot of people. I just don't get how we all just move like all is well. New flash oga! All isn't. It's trash!

— T.E.S.L.I.M (@VectorThaViper) July 9, 2020
Na only money we all know. If that's a lie, Look around you… most idiots think it's money that saves them from poverty. Just look around you. The same money wey many not get reach kyari and Ajumobi. My dad fought with the #UN too. Where the fuck is your pride?

— T.E.S.L.I.M (@VectorThaViper) July 9, 2020
If you be cultist and your orientation na to kill another man just because him be cultist then you are a fool. You pledged your self to fighting against corrupt men who have influenced authority to their will. I repeat, if ur motive na to attack another person like you, u be fool

— T.E.S.L.I.M (@VectorThaViper) July 9, 2020