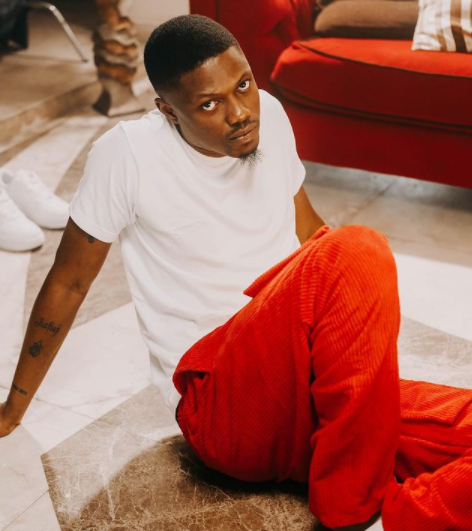 Nigerian singer, Olanrewaju Ogunmefun, professionally known as Vector took to Twitter to support OAP Ahmed Isah of brekete radio for physically assaulting a woman.
This is coming hours after a viral video of the OAP slapping a woman who admitted to setting her brother's daughter on fire hit the internet.  In an interview with Ahmed, she admitted she carried out the evil act on the basis of the young girl being a witch.
When Ahmed Isah asked her if she had other reasons, she unremorsefully told him she had no reasons apart from that of the girl being a  witch. Ahmed Isah lost his temper and gave her two resounding slaps to the dismay of his crew members.
The video buzzed the net and Nigerians have been dishing out their opinions on the issues.
Reacting to the video, Vector commended Ahmed Isah for giving the woman a taste of her own medicine. He opines Nigerians commending the actions of Isah are hypocrites and would do worst. Vector asserts that humans sometimes need violence ' slap' to function and think properly.
But we all know human beings need "slap" sometimes right?
If na Demond dem light una go say na human right abuse ??
Some people deserve mending period. Apologies later but in the moment, collect make you for remember say you collect when you do rubbish since you no get sense.

— T.E.S.L.I.M (@VectorThaViper) May 17, 2021