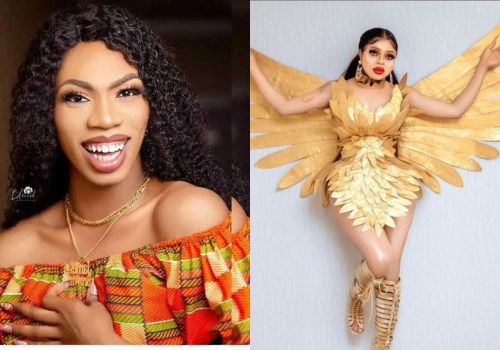 Bobrisky has been on edge since James Brown announced his arrival in the UK.
The self-acclaimed Nigerian Barbie doll went from flying to Abuja in a private jet, to coming back to Lagos via a commercial flight. All these to show his fans on social media that he has more than enough money if he wanted to go to the UK as well.
However, another shocking news came from his Protege, James Brown yesterday which has caused him to react in a shady manner. You will recall that James shared his 22nd birthday gift to his fans on social media, which is seeing himself through the University in the UK.
In his words, What a beautiful gift I gave myself this year by sponsoring myself to study in a university in UK. I never stopped dreaming of the impossible because earlier this year I made the decision to support myself through university and I was faced with one of the biggest obstacles in my life.
On seeing this, Bob made a video asking people what school operates in the UK during their winter period. In his words, Abeg which better school dey operate for the UK for this period. UK people make Una talk because una know this thing.
See Post:
View this post on Instagram
Following this post, the majority have bashed him for being a bitter person, rather than finding ways to improve himself as well.