Last Updated on May 11, 2022 | 22:07 by Tommy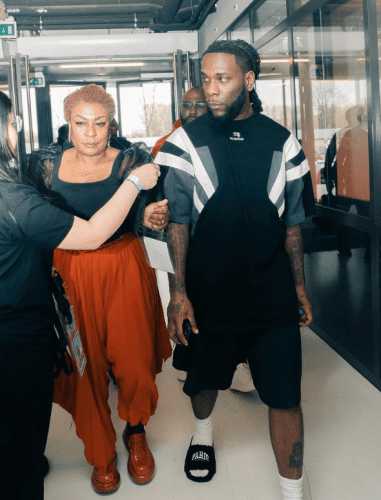 Burna Boy mother, Bose Ogudu has unsurprisingly received her own share of insults.
The momager got hit by stray bullets after a Burna fan insulted Jada P. It would be recalled that the Burna fan called Jada P a glorified baby mama. He also reminded her that she will only be Wizkid's bedmate and she will never get a ring.
This insult angered Wizkid's FANS who wasted no time in dragging Burna's mother. They dug up an old picture of Bose when she was still a dancer for Fela. In the photo, Fela was laying on top of her as they danced.
Wizkid FC Reminded Burna Boy fans that the African Giant and his Mom are yet to achieve what Jada P has achieved in her life. According to them, while Jada P was managing Chris Brown and Drogba at a young age, Burna's mother was still dancing for Fela.
Read their comments below;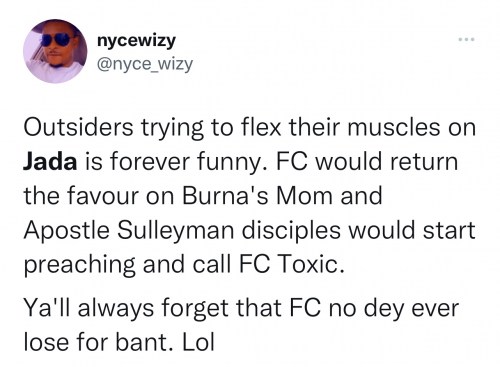 Jada P at her young age was the manager to Chris Brown and some top footballers including Didier Drogba meanwhile Burna's mom at her age was still dancing for Fela and Fela was using her to catch cruise. pic.twitter.com/9lx2UNGGb2

— BIG DAMMY LOL (@Skylolo93) May 11, 2022