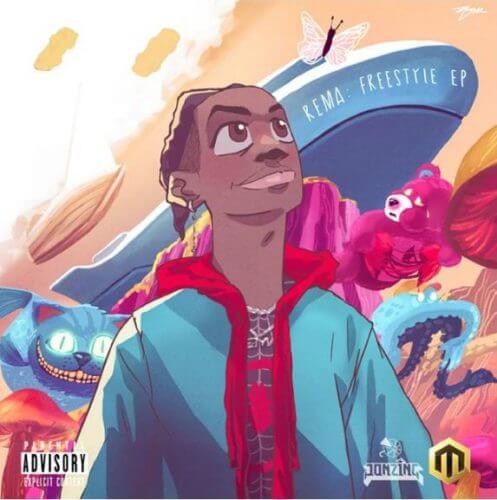 The 4 track packed EP is an amazing body of work and it's worth every atom of an accolade. Rema delivers two EPs in a very short period of time, and am loving the effort from the young blood.
Rema whose real name is Divine Ekubor stunned the Nigerian music scene with his self-titled EP "Rema" which has hit tracks like "Dumebi," "Corny," "Why" and "Iron Man". Rema is known to blend to Western influences with hip-hop, alté scenes or afrobeats and with his soft voice and he always manages to create a unique sound.
This EP is coming a few months after the massive success of his debut "Rema" EP that fans can't seem to get enough of. Fans have shown interest in some of his freestyles and the fast-rising artiste gave them what they wanted and showed off his trap side on the new project. The "Freestyle EP", is a collection of smoother experience to his freestyle sessions that takes place in his car.
His sound flow, cadence, and delivery were top notch.  This project shows that apart from the obvious natural talent the singer possesses to effortlessly recreate his version of the kind of music he consumes, there is significant evidence that he will go far in the music industry.
Download the full EP below do share your thoughts in the comment section, you also have the option of downloading each song from the individual link above.
DOWNLOAD FULL EP