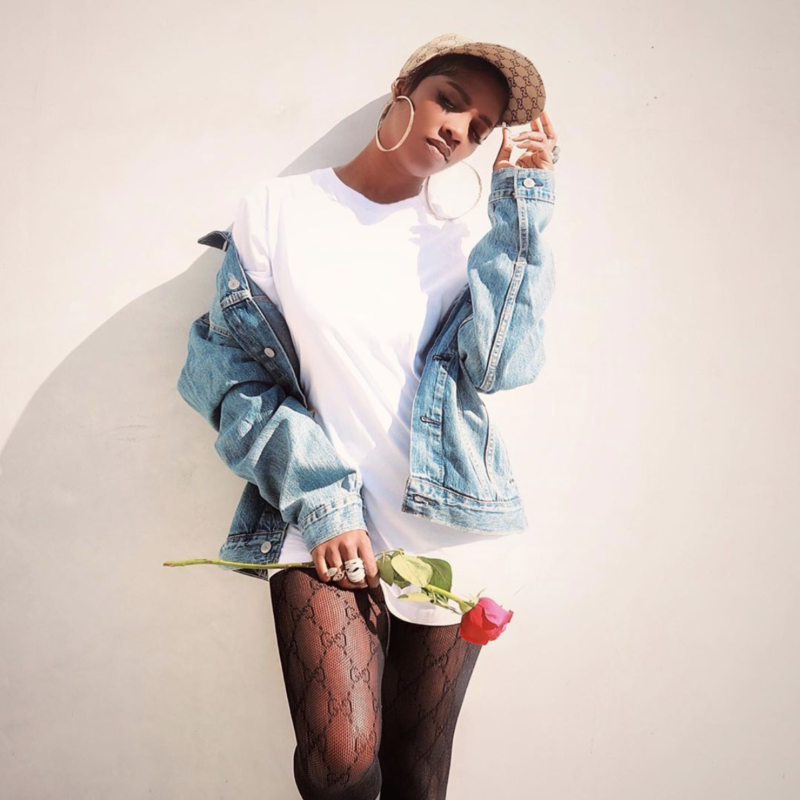 Sensational singer, Tiwa Savage also known as the African Bad Girl has shared a bit of her grass to grace story just before becoming a big music star.
The singer made this known during a surpise party held by family and friends to cleebrate the release of her new album "Celia". She went to speak about how she had been broke and lived a shelter where there were drug addicts after graduating from school in New York. Tiwa got emotional as she thanked a friend named Elohor who she revealed was always there for her.
"I think I was 22 and we were in New York, … I was living in.. kinda like a shelter, a lot of people didn't know this. It was a shelter for women, they had like drug abusers… I just graduated from school. You know as an international; student, you can't work, so I couldn't;t work but I was doing the side(demonstrates with her hands)… It was … the hood in Brooklyn.
Elohor came to NewYork, Elohor has always been that girl… she's like let's go to … she was like let's just hook up, let's go and eat. … We went to Timesquare, I ordered appetizer because I was so broke and I was so hungry! And I remember she was just looking at me asking what are you ordering and I was like I'm not really hungry… and then she just kept asking me are you sure… and I just started crying and when asked what is the matter I was like Elohor i don't have money…
she started ordering stuff and even ordered stuff for me to take home. .. and I just remembered going home to my box (in the shelter) and I just started crying and I was like I can't believe this girl just made my day… so the first time when they posted my picture on Timesquare, she was the first person I called to say Elohor do you remember the first time… that was twenty years later… If I gave up five years ago I wouldn't be saying this story. Don't let time rob you of your joy…"
Watch the video below:

"Tiwa Savage Speaks About Being Broke, Living With Drug Addicts & Other Struggles Before Becoming Famous", 5 out of 5 based on 1 ratings.
---