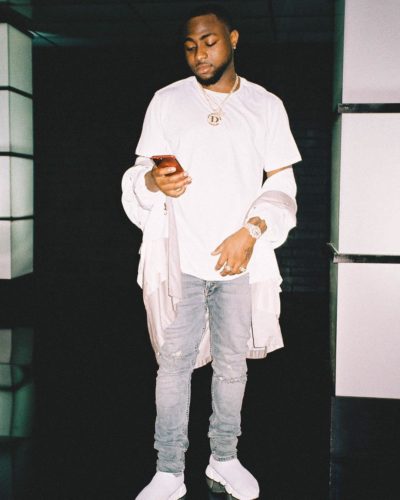 A U.S based Nigerian management and record company, "Always On Cash (A.O.C)" have filed a law suit against music superstar, Davido, after it was revealed he was allegedly paid the sum of 4 million naira to have him featured on their artiste, Tjay's song in which he has refused to be available to fulfil his part of the agreement
One of the representatives of the record and management label also reveals they have previously sued Davido to court in which he was summoned 3 times and refused to show up 3 times.
The representative however reveals all they want is Davido to show up in court at the next hearing so they could sort things out amicably.
A statement was released on their official Instagram page and it reads; "This is to officially notify the public that we the management of A.O.C (Always on Cash) Record Label are totally displeased with the dubious acts of David Adedeji Adeleke popularly known as DAVIDO ( @davidoofficial ) over unfulfilled 4million Naira song featuring contract with our artist Tejiri Ochuko Ibhihwiori ''TJay''.
Four Million Naira payment made in FULL and DAVIDO did not fulfill the contract since January 2019, neither was any attempt for refund made.
The matter was reported to the police when several attempts to reach his management failed. It was presented for hearing in court for 3 consecutive times and neither he or any representative from his management appeared before the court to state their claims.
We are hereby pleading that he or his management appears before the court on the next hearing set for 23rd August 2019 so that the matter can be settled amicably by law as all we want is the refund of the 4 million naira paid for the unfulfilled contract."

"U.S Based Nigerian Record Label Accuse Davido Of Defrauding Them Of 4 Million Naira, Seek Legal Action", 1 out of 5 based on 7 ratings.
---