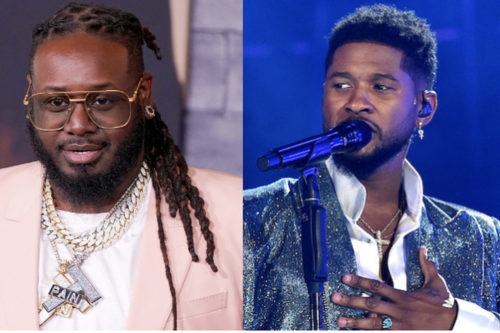 A couple of weeks ago, T-pain revealed that a statement Usher uttered back them got him depressed.
Later on, he revealed that he and Usher are now on good terms, and this has been echoed by Usher himself. Usher, who recently landed the cover of Billboard's 2021 R&B/Hip-Hop Power Players issue, revealed in an interview that his decision to go to Vegas, his progress on a potential Confessions 2, and of course, his viral comments about T-Pain that stemmed from Netflix's recent music documentary This Is Pop.
I'm happy that T-Pain said something. I'm not sure if it was before or after our actual conversation after I heard what was said. It was very hurtful to know that he had experienced that kind of hardship in life. I wouldn't wish that on any person.

Private conversations for me have always been intended to uplift. But when or if people get pieces of it, they can always have some other interpretation. But we've spoken since and we're good.
You will recall that T-Pain was recently one of the artists prominently featured in Netflix's This Is Pop docuseries.
In the series' second episode, the phenomenon of autotune is explored, and in a rather sad scene, T-Pain reveals that Usher confronted him about his autotune usage and slammed him for ruining the music industry.