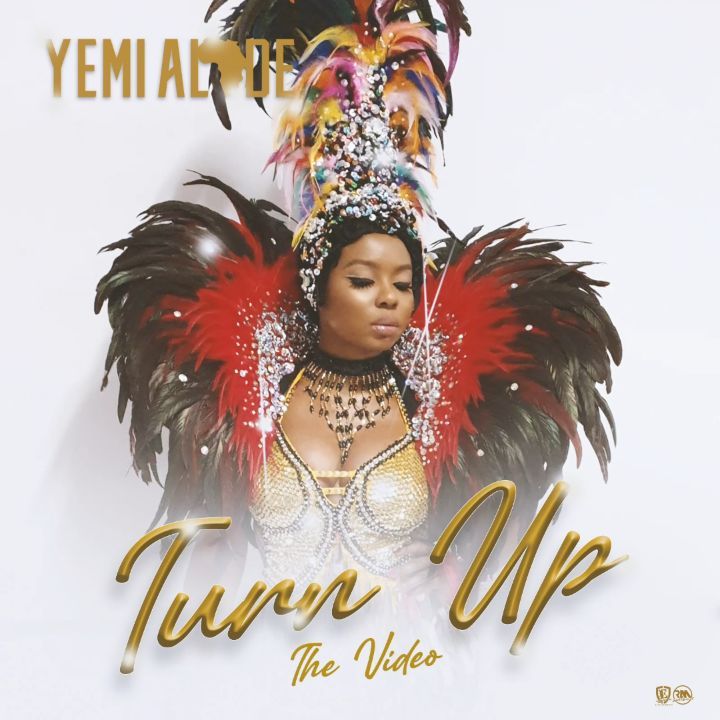 Yemi Alade Mafias, Mama Africa has released Turn Up The Video just as promised!
Effyzzie Music Group presents Yemi Alade in the official video for "Turn Up", off the "Empress" album.
"Empress" album reseals Yemi Alade's stake as the undisputed Afropop Queen, stamping her mark on the genre while growing her sound. The 15 track set is crafted with rich elements of Afro-pop, highlife, soul, coupe decale, gospel, and dancehall to make the listener move with reckless abandon.
The project which is her fifth studio album shows off a versatility only she can bring. She taps into dancehall with Patoranking on "Temptation", delivers smooth R&B alongside Grammy-winning British singer Estelle on "Weekend" and sings gospel with the raved Mzansi Youth Choir on "Rain".
Turn Up Music Video will make it the third single taken off the album, It is a follow up to the recent 'Deceive Video' featuring Rudeboy which recently recorded 8 Million Views on YouTube (You Can Watch that Here) This within the space of two months.
The visuals is A colourful African Video, Directed by Sesan… Watch and Enjoy!!!
Turn Up Lyrics
Ayakata
Body dey sweet e me when you turn up
(Turn up)
Your touch e dey make my body burn up
(Turn up)
Whenever me holla you dey turn up eee
(Turn up)
Whatever you do me makes me burn up eee
(Turn up)
Baby boy is a superstar
He wan turn me to Rasta
He wan turn me to Rasta
O boy you wan change my hair style
Bobo you give e me head swell o
When I see your face I dey sleep well o
Bobo to Jasi you can tell o
No be the time to kiss and tell o, tell o
O sweet o, like the boys I see for television, omo
O fresh o, I can take him to any occasion
Oh-oh, I'm blessed o,
'cause I be the one him dey holla when he wakes up
And before he sleeps o
Before he sleeps o
Body dey sweet e me when you turn up
(Turn up)
Your touch e dey make my body burn up
(Turn up)
Whenever me holla you dey turn up eee
(Turn up)
Whatever you do me makes me burn up eee
(Turn up)
Baby boy is a superstar
He wan turn me to Rasta
He wan turn me to Rasta
O boy you wan change my hair style
Baby you sweet, suya
I don dey high, maya
Husband material
Every girlie desire
When you see a man with such a quality
Hold am tight
Hold am tight o
O sweet o, like the boys I see for television, omo
O fresh o, I can take him to any occasion
Oh-oh, I'm blessed o,
'cause I be the one him dey holla when he wakes up
And before he sleeps o
Before he sleeps o
Body dey sweet e me when you turn up
(Turn up)
Your touch e dey make my body burn up
(Turn up)
Whenever me holla you dey turn up eee
(Turn up)
Whatever you do me makes me burn up eee
(Turn up)
Baby boy is a superstar
He wan turn me to Rasta
He wan turn me to Rasta
O boy you wan change my hair style
Baby boy is a superstar
He wan turn me to Rasta
He wan turn me to Rasta
O boy you wan change my hair style
Bobo you give e me head swell o
When I see your face I dey sleep well o
Bobo to Jasi you can tell o
No be the time to kiss and tell o, tell o