Naira Marley Ayewada, Produced by Rexxie.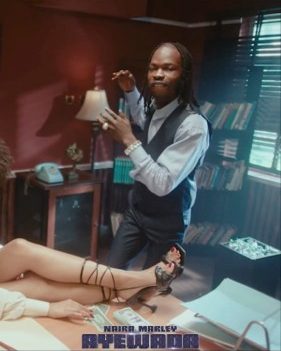 Naira Marley Ayewada Video, A Polar Film Production… Enjoy!
Lagos-via-Peckham superstar Naira Marley — hailed by NPR as "one of the greatest and most celebrated artists performing and producing in the Afrobeat scene today" — continues his annual celebration of Nigerian Independence Day with the release of a brand-new video for "Ayewada". Taken from his critically acclaimed debut album God's Timing's The Best, issued in May, the Rexxie-produced song was previously used as the intro track to Marley's NPR Tiny Desk.
His debut album, God's Timing's The Best (GTTB) consist of 14 tracks and house the previously released hit singles; 'Coming', 'Kojosese', 'First Time In America' and 'O'dun'. STREAM HERE!
According to NM, 'Ayewada' means 'Where is the space?'… "So, 'Ayewada' is just like, 'Where is this space? Yes, you know me from back in the days, but where were you back in the days?' I was feeling like, 'Yo, why are these people feeling like I left them? They were never my friends. They never saw me as a friend when I needed friends.'"
Watch the song video below;