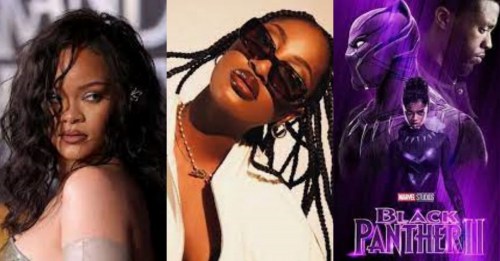 Tems gives more insight into her role in the Black Panther project.
Nigerian singer, Temilade Openiyi, known professionally as Tems speaks about how she landed the black Panther project, where she wrote the tribute song to the late  Chadwick Boseman.
In an interview with Power 105.1 FM, the "Free Mind" crooner, who also did a joint with Rihanna on her comeback song, "Life Me Up", shed more light on how it came about.
She said;
I was recording and writing in general for Black Panthe then we met up with then, they gave us a direction. There were some words already so we collaborated and we brought it together.
See video below;
View this post on Instagram