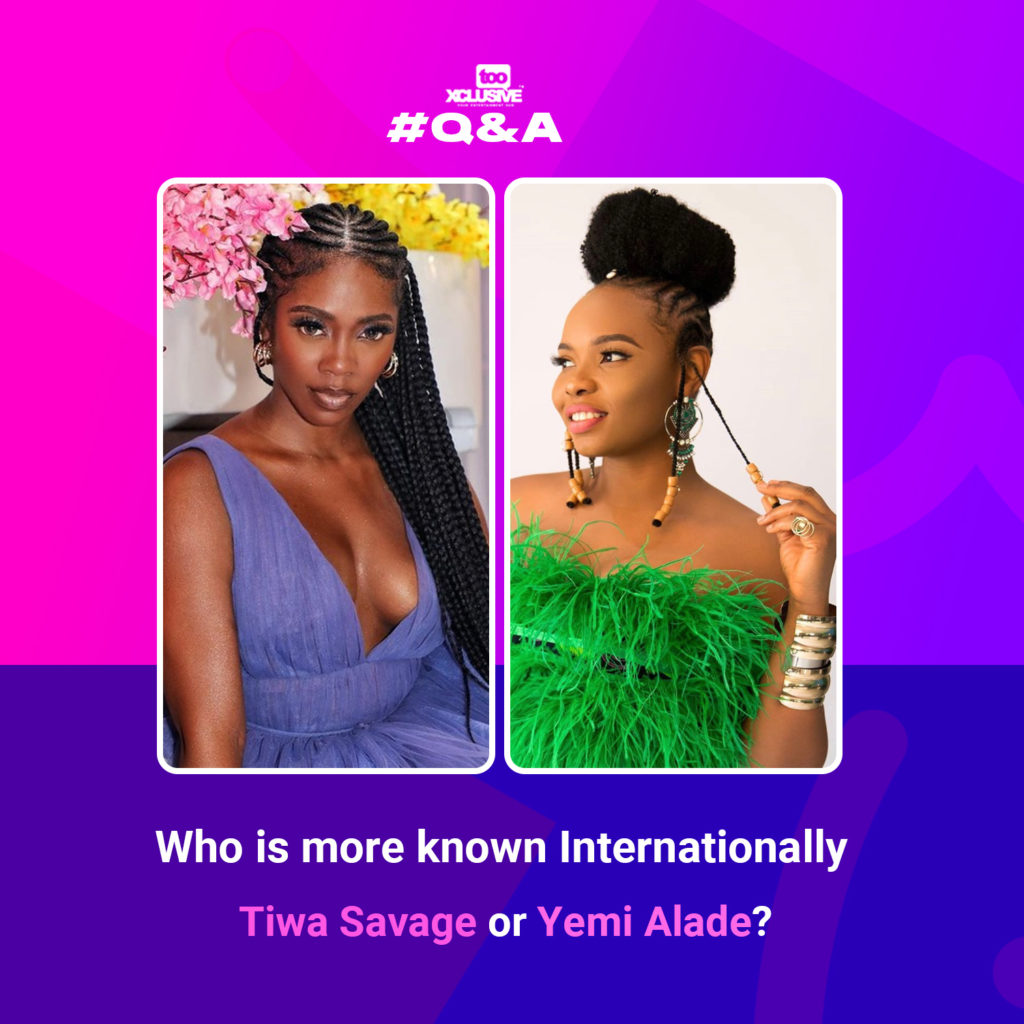 WCW; Nigerian artist Tiwa Savage – widely regarded as the 'Queen of Afrobeats' came into the industry in 2012 with the hit song 'Kele Kele Love', released as the lead single from her debut studio album Once Upon a Time (2013). Savage has delivered lovely hit songs over the years.
2018 was a remarkable year all-around for her. She was named Best African Act at the MTV European Music Awards, making history as the first female to win the award. She was handpicked by Coldplay's Chris Martin to perform alongside Beyoncé, Ed Sheeran and JAY Z live at the Global Citizen Festival to an 70,000 audience and millions across the globe. Also The U.S. edition of Vogue hailed her as one of the Most Inspirational Women, and in December 2018, British Vogue singled her out as one of 10 women that are changing the face of music globally. Tiwa Savage's powerful vocals attract international artists.
Nigerian Afro-pop singer and songwriter Yemi Alade – widely regarded as 'Mama Africa' emerged in 2009 as the winner of the popular Peak Talent Show. A deal with Effizy Music Group yielded the 2013 international hit single "Johnny," which was included on her debut album, King of Queens, in 2014.
Yemi Alade is widely known as an Elegant singer/ Energetic performer, a female artist who has sold out shows in Africa, Europe and other continents.
Between Tiwa Savage and Yemi Alade… Which Nigerian Female Artist Is More Known Internationally… Has the Larger Audience?