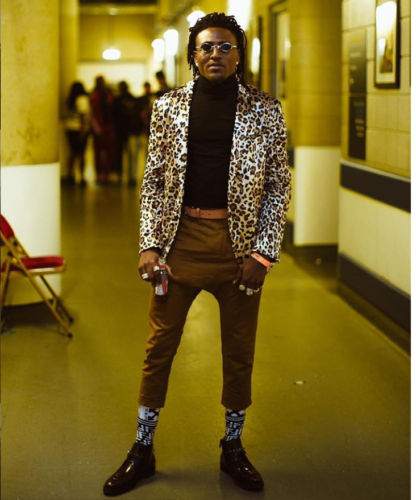 DMW signee; Idowest, has announced a cover challenge for one of the songs in his recently released E.P; "Mafia Culture."
The singer who got signed to Davido Music Worldwide (DMW) in 2018 has taken to his Instagram page to reveal he has set up a cover challenge for the very first track on his new E.P; "Ye Mama."
Kizz Daniel's move to have created a cover challenge for his recent song "Fvck You" which became one of the most successful music promotions ideas in recent time  could be what has inspired Idowest to think of the same idea too as the song became the centre of many issues that sprung up in the music industry. In short, it became a hit.
Idowest Mafia as he is called on the streets wrote on his page; "Who is ready????? For MafiaCulture TheEP Vol 1. !!!!!! Ye' mama cover. Track 1 on the playlist."
Idowest released the 7-track E.P in March and has yet to cause a major wave in the industry. So the idea for the formation of a cover challenge is reasonable and understandable.
---