Last Updated on Aug 11, 2022 | 16:12 by Eniola TX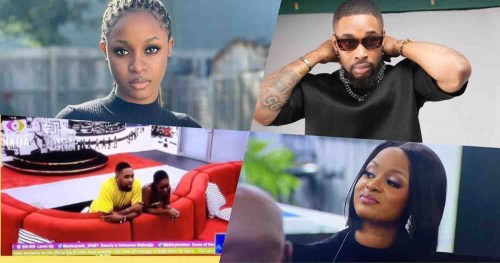 Sheggz doesn't seem to be feeling Bella's attitude lately.
It's no secret that their ship began right from the moment they stepped into the Big Brother Naija House. Unlike many other ladies, Bella has been giving her love interest, Sheggz a tough time.
However, as the day passes, their feeling for each other keeps growing stronger, but it seems to be more on Segun's side.
This has been a constant issue in their relationship, as Sheggz would not stop complaining about how Bella treats him.
In a recent conversation, the professional footballer made it known to Bella that he is as much of a price as she is, and that any girl who is lucky enough to be with him is Blessed.
Segun also added that he is loyal to a fault.
See video below;
View this post on Instagram