Last Updated on Apr 5, 2019 | 17:09 by Taiwo Oluwafemi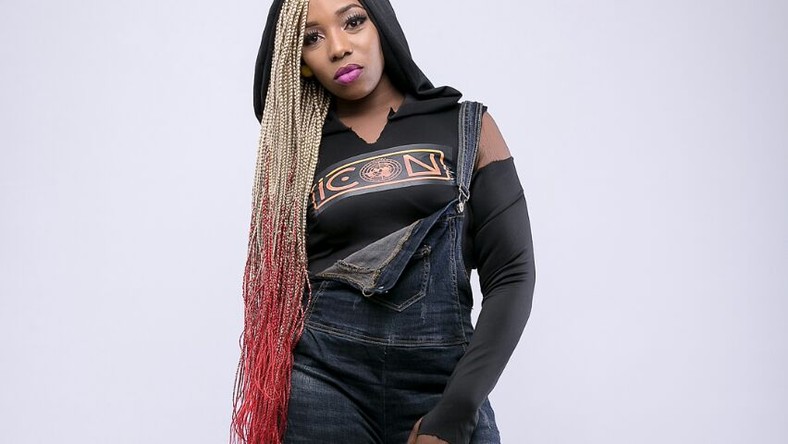 Chocolate City rapper; Pryse, has revealed Victoria Kimani was in the right to call out Tiwa Savage.
The female rapper took to her Twitter page to reveal Tiwa Savage truly blocks other female artistes from performing at the shows she performs at. She said Tiwa says to the show promoters that she will only perform if she is the only female rapper that will be gracing the stage at the show.
Pryse wrote; "When a female artiste says to a show promoter, "I will only perform at your show if i'm the only female artiste on the bill." What do you call that? That shit happened. A calling out was in order."
She however said she does not encourage female "slut shaming" each other. She said that is really infuriating and that another way should be adopted if a woman wants to call out or shade another. Pryse wrote; "That being said, I don't agree with women slut shaming other women. That sucks. Shoulda gone another way with the narrative." 
After supporting Kimani, a Twitter user replied her and typed her name, positing that supporting Kimani over Tiwa would attract some level of criticism, but she stood her ground and responded that it's the truth.
She wrote; "It's the truth though. But people don't like to hear it. Some of their faves are terrible people."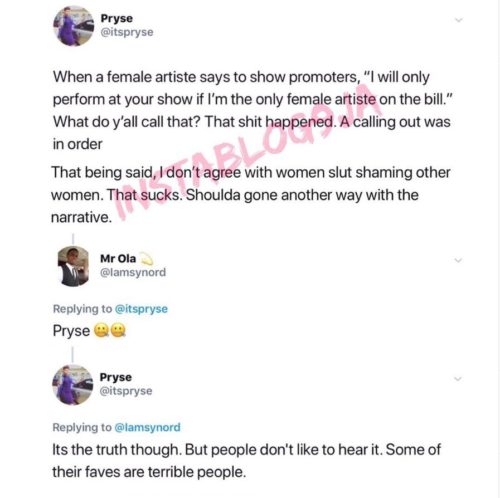 With another artiste coming out to support Victoria Kimani, could there be an iota of truth in the accusations the Kenyan singer levelled at her?