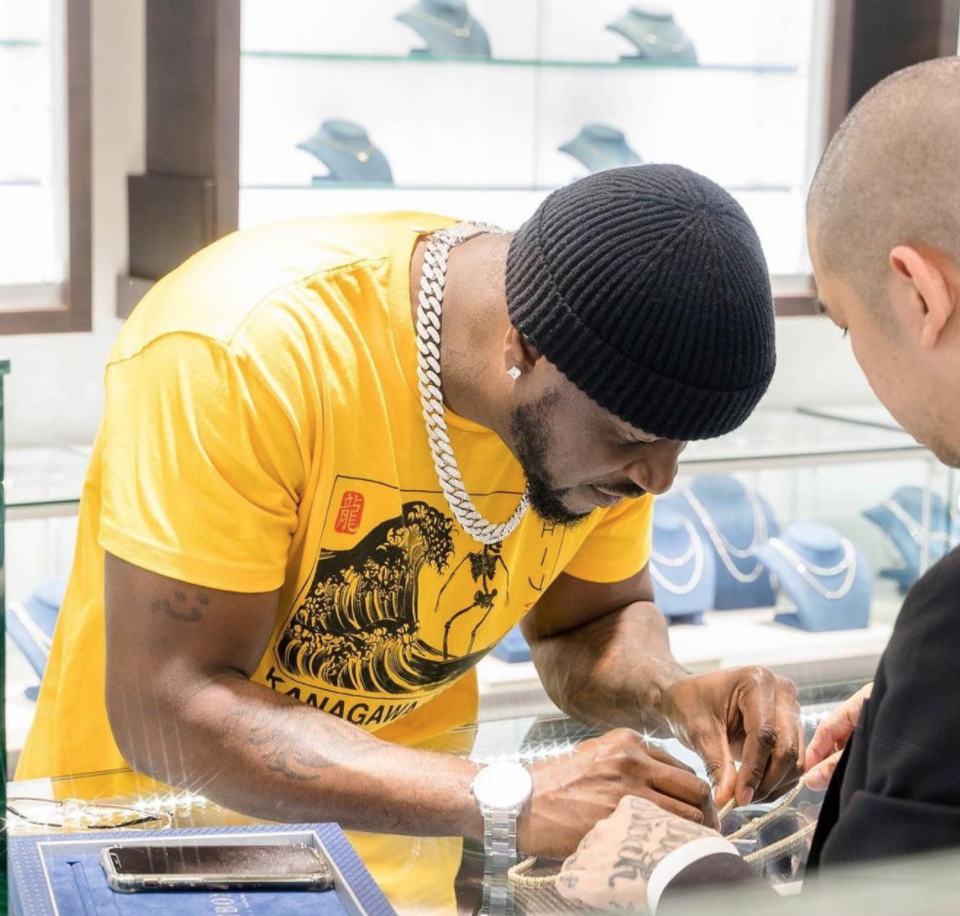 Mr. P (Peter of P-Square) was left surprised after witnessing the huge amount of money Davido spends on Diamond necklace, bracelets and wrist watches.
The Nigerian Superstar stops by the world-famous Icebox showroom to check out their incredible selection of high-end, luxury diamond jewelry!
During his visit, Mr P revealed that this will be his first time checking out a Diamond store and witnessing how diamond jewelleries are produced. He expressed his excitement after sampling the Diamond encrusted pieces his colleagues splashed millions on.
Peter got some white diamond sets and shares with Icebox the musician he plans on featuring next.
Watch video below