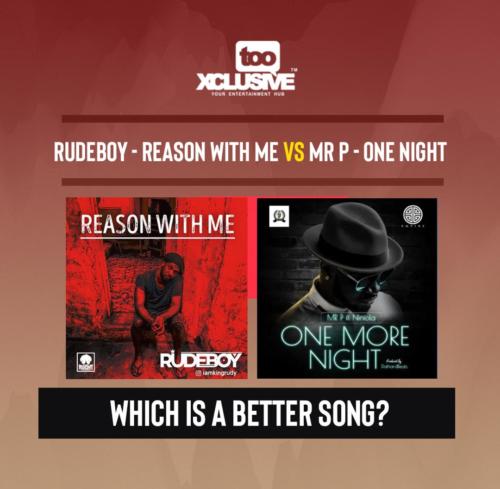 Mr P and Rudeboy are twin brothers and also used to be partners when their group; P-Square was still existing but due to a very difficult situation that is till somewhat a mystery to music fans; they separated and went to pursue solo careers.
Since their separation, both artistes have released songs different songs which have been well accepted by music lovers. But just recently; Rudeboy release a song; "Reason With Me" which is having great commercial success and love. Also Mr P dropped a song "One More Night" featuring Niniola which is also getting massive attention.
Ever since the song dropped; there has been an argument regarding which the better one is, some say it is Rudeboy's "Reason With Me" while others feel it is Mr P's "One More Night" But in order to get our dearest TX readers involved and to have them give their opinion, we have decided to ask which the better song is.
Rudeboy's "Reason With Me" VS Mr P's "One More Night" – Which Is The Better Song?