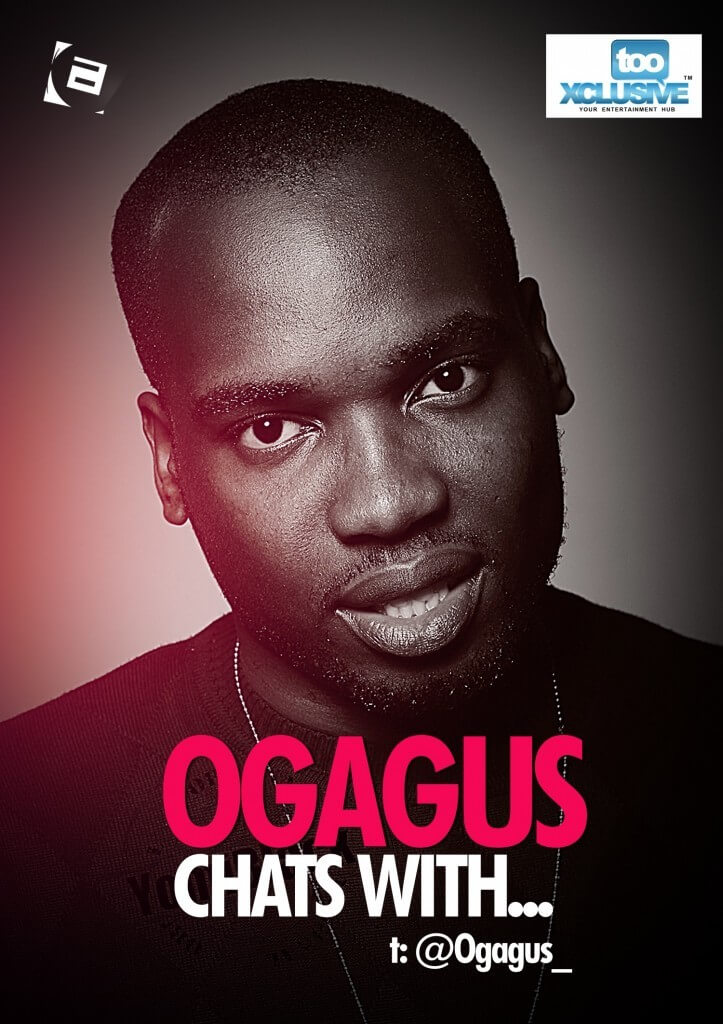 When it comes to Hip-Hop in these shores there's only one "King of the South" and his name is not Ogaga Sakpaide but Onome Onokokwomo. Although the youngster has recorded and released material prior his cover of Ice Prince's 'Oleku' he never got the recognition he deserved as a lyrical monster untill his Warri version of the smash surfaced on the internet and went viral; after that the rest is history! Lucrative record deals, high profile collaborations, jaw-dropping music videos, a stellar mixtape followed; talk about potential, talk about Yung6ix.
I was tweeting about the Avante Garde iRepLasgidi concert the other day when 'Picking Things' came on the radio then I realized we had to interrogate with the rapper. Things were set in motion and in no time, a brief conversation about Ice Prince, industry politics, Lady Gaga, a possible Drake or Rita Ora collaboration, female fans and Warri occurred, all the juice below;
Ogagus: Mr. Yung6ix we're from the same state, same town and we kinda attended the same primary school but I believe I'm older so greetings is operate?
Yung6ix: I greet you specially from the humble local government *smiles*
Ogagus: When last did you visit our hometown?
Yung6ix: Few weeks ago, for a show, I also got to see my mum, I miss her cooking.
Ogagus: As a Warri born and bred boy, how good is your Pidgin English, on a scale of 10?
Yung6ix : 10/10 you might get confused if I speak my own pidgin with you casually. Well not you, you be Warri boy because i invent some slangs myself. Warri people, we are creative like that.
Ogagus: I hail, mine is not that good sadly *chuckles* we don't know so much about your education, where do you stand in that regard?
Yung6ix : I am an undergraduate *laughs* but seriously, schooling is very important, I am a Computer Science student at one of the private universities here in south-western Nigeria. My parents continues to ensure that, we young people need to stay in school.
Ogagus: How do you deal with pressure of handling female fans?
Yung6ix: Never had anyone or any challenge from a female fan that I couldn't handle, with chicks I am always misunderstood because of my busy schedule, but that's just the hazard of the job. I am a very shy guy not really crazy about women but I have my way around them.
Ogagus: Onome! You get girlfriend?
Yung6ix : You wanna get me in trouble *laughs* I am working on that part of my life, but as for now; God, hustle and money come first.
Ogagus: *laughs* So what's your take on the recent synchronization of Nigerian and foreign music labels; that is the recent signings of D'banj, Wizkid, etc. and would you at some point like to be signed by a foreign label?
Yung6ix : Its awesome! Our music is transcending and we are breaking barriers, I mean Oliver Twist was number 9 on The Official UK Singles Charts, that means a whole lot of British people bought it as well. Its a welcome development; as for me, my team has been talking to some people abroad, that's I'm letting out of the bag but watch this space, we are going global.
Ogagus: Do you feel your cover of Ice Prince's 'Oleku' jump-started your career as a mainstream artiste?
Yung6ix : Hmmmm… yeah yeah, I would say that got me the attention I needed to go mainstream but I won't say jump started though. Oh well, you can say that meeting my manager "Gbemi Ereku" was a turning point in my career as well, cause I've been grinding musically, recording songs, tryna get them on mainstream blogs and the media in general. Nothing popped till I dropped 'Oleku', so yeah, you can say that.
Ogagus: So you should get Zamani a pack of cigars yeah? *laughs* How was the experience working with Naeto C on your latest single 'Picking Things'?
Yung6ix: Awesome I tell you, Naeto is my mentor, I'm still working with him, we're in the studio recording some more songs together. He's just amazing when it comes to music, its not easy getting him on a song though, I had to wait for about six months to have him record his part because of our busy schedule , we were never in Lagos at the same time, its either he was in another country or another state and I'm in Gidi or I was in another country or another state and he was in Lagos. I didn't want us to record in different places so I was patient and waited till we both had time to sit in the studio and make history.
Picking Things  DOWNLOAD
[audio:http://tooxclusive.com/wp-content/uploads/2012/05/PICKING-THINGS-YUNG6IX-FT-NAETO-C.mp3|titles=PICKING THINGS-YUNG6IX FT NAETO C]
Ogagus: Which act have you found most pleasurable working with, and who are you itching to collaborate with?
Yung6ix : To mention a few Naeto C, Yung X, P Fizzy who's my super duper producer, Percy Wanted, M.I , and Jozi. I'm itching to score a big collaboration, we are talking to Drake or maybe we'll just settle for Rita Ora. Back home, I have already recorded songs with M.I, Naeto, Wizkid, Jesse Jags, I am scheduling a session with Ice Prince as I speak; Davido and I has started our song together although unfinished, same thing with Brymo. I think I just have to do Tuface and I'm almost good. As for the legend, I am just waiting for the right time to do a song with him. He was at Industry Nite weeks ago when I was performing and he stood up to enjoy my performance, I was honoured.
Ogagus: Any future projects we should anticipate? Album, Tour, Anything?
Yung6ix : Sure , Picking Things radio tour is on right now, I am still cooking my debut album which is titled "6ix 'o Clock", we are scheduling my UK tour as well and yeah a few international collaborations have gone down which I can't wait for the world to hear. Watch out for KASHKAMP; my crew comprising of my blood T-Fame, a dope singer plus many dope underground rappers, most of whom were featured on my mixtape "Green Light Green".
Ogagus: What would you change about the Nigerian music industry, if you had the power to?
Yung6ix : The Politics
Ogagus: You're not alone on that one. I know I deeply love myself and probably TooXclusive so before we exit the scene please drop a bar or something rhyming with 'Ogagus' and 'TooXclusive'?
Yung6ix:
When it comes to battling "rapper"
I never tie, they all lose
Forget birds, I am even flyer than the "Oga- Goose"
These days all I get is head, got me feeling like a new wig
Ladies say I am the 1, but my swag is "TOOxlusive"
Ogagus: Now that's wicked; thanks for pulling through 6ix, Urhobo Gang or Die!!! I stole that phrase from a certain @MrRuky *laughs* Its a wrap folks.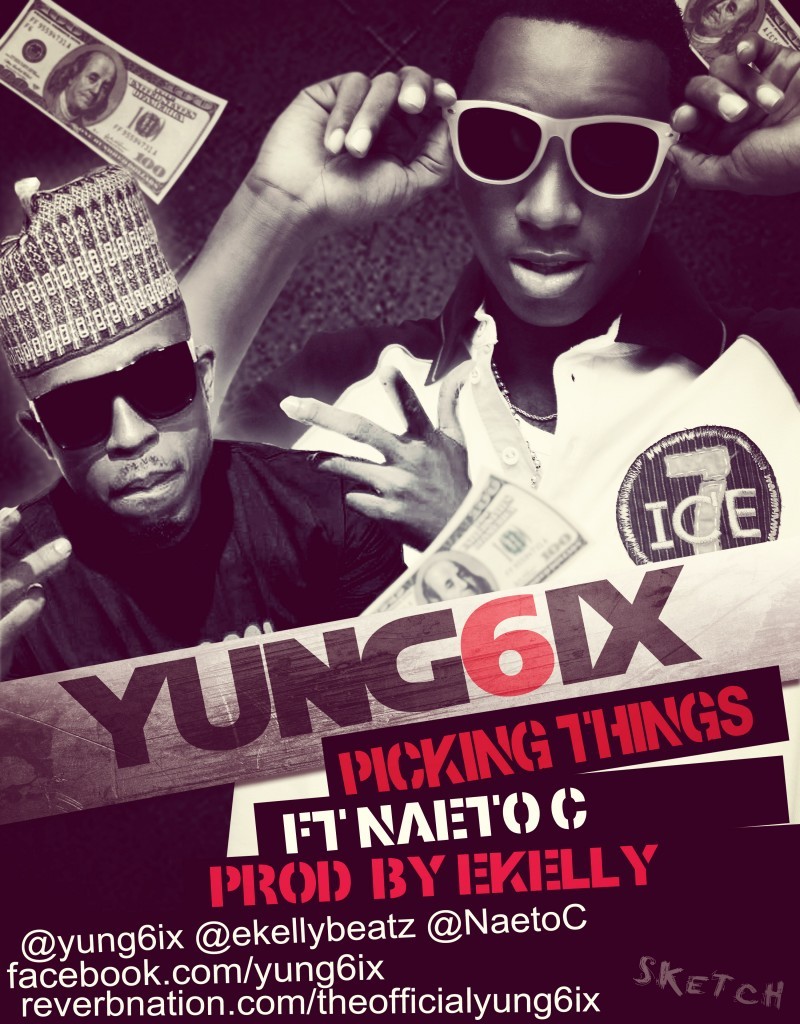 TRIVIA
1) Favourite song at the moment? Picking Thing by a dude called Yung6ix featuring Naeto C
2) Greatest rapper ever? Notorious B.I.G
3) Favourite TV Show? The Wire
4) Last movie you saw? Underworld
5) Snapbacks Hats or Shades? Shades
6) Favourite City? Where ever the money at but Warri is like the best place ever.
7) Adele or Lady Gaga? Adele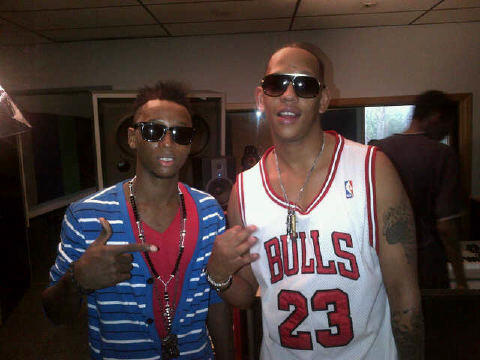 Follow @Yung6ix & @Ogagus_