<!– google_ad_section_start –>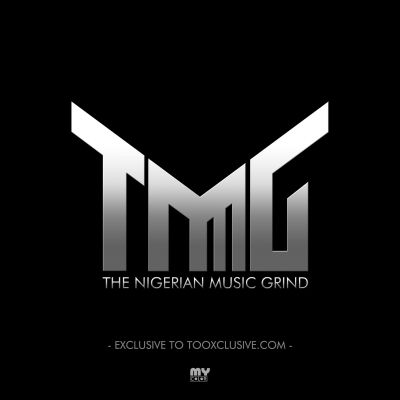 If you do not understand the business aspect of the music business, then you are just making music. The goal is to show you how to monetize your thoughts and ideas and convert your rhyme flows into cash flows. The key is to transform your artistic value into market value and generate returns. Stop chasing money and start attracting money; learn the difference.
If you apply basic business principles to your music career, then you will see the revenue from your music endeavors increase three fold. Being a PROFESSIONAL artist or producer is a business just like any other, and it should never be treated as anything less. Would you open a store without any investment capital? Thus, what makes
being an independent label or production company any different? If you believe in yourself, then invest in yourself! Nowadays independent artists and producers have to be self-starters. Long gone are the days of sitting in your studio waiting to be discovered. Thinking that you are going to make it in the music business based on your talent alone, is like a pretty girl thinking that her looks alone will keep a man. The music business is NOT the LOTTERY. That "If God bless me I go hammer" mentality will not cut it. "Get a budget!" "Get a plan!"and "Get to work!"
As an independent artist, you have to get out there and meet with the people, and engage your supporters on and offline. You must hand out CD's, flyers, TShirts,
perform in promo shows, hit the blogs, send out press releases, do TV and radio interviews, etc. Being a music artist is like being a politician running a political campaign. Like a politician, you must organize a team, present your platform online and go into the field and shake all the hands and kiss all the babies. However, instead of campaigning for votes, you are campaigning for fans. There are music lovers out there who will support your movement. You just have to give them a reason or an incentive to support it. Make yourself commercially viable by being authentic and true to yourself. People want to be part of an experience, a movement and a journey. They want to be connected to something that is perceived to be special. This is what sells music and compels fans to buy into your brand. The music climate is what you make it. Instead of following trends you can blaze a fresh trail. In music, if everyone is going in one direction, sometimes it is wise to go in the opposite direction and attempt to create a whole new path. Originality is defined as the quality of being new, fresh, innovative, cutting edge or ground breaking. Originality is sorely missing in the current musical landscape. How do you expect to stand out in the crowd if you look, talk, act, and sound like every other artist or producer out there?
Be prepared to answer the following questions:
Who is your target audience?
How do you intend to reach them?
What is your revenue model?
Who are your competitors?
Why are you unique?
Successful independent artists promote themselves, sell their own CDs, digital downloads and merchandise, get booked for paid gigs, and they establish relationships directly with fans. Invest in your career for the long term. There is no overnight success. Build your movement one fan at a time. Forget about impressing foes, competitors, haters, and music executives. Just focus on impressing the people. BECOME THE PEOPLE'S CHAMP AND YOU WILL SUCCEED.
The Struggles of an Independent Artist or Producer In Nigeria
Nevertheless, being an independent music artist is a lonely endeavor. Everybody wants a piece of the cake, but nobody wants to help bake it. Often times aspiring artists are told "if you are so good, then why are you not signed yet?" Not everyone wants to be signed. There are some incredible independent artists who just want to remain independent. Attaining a record deal, should not be the standard measuring stick to gauge an artist's greatness and true talent. Additionally, as an independent artist or producer, some of your family members may not understand your vision and tell you to get a "real job." Sometimes you can get more encouragement to achieve your dreams from people outside of your relatives. Just because they are related, does not always mean that they are FAMILY. Likewise, many of your associates often leave your side before you reach the top. It takes years of grinding sometimes before you see your first big break. Perseverance is paramount. Do not allow people's scare tactics about the music industry re-route you from pursuing your dream. Half of the people who say that you will not make it will be the first ones on line asking for a handout
when you do. Take note!
When Flavour first started shopping his music, he was told by the president of a major label that he is too local and won't sell nationally. Starting out in their careers, 2face Idibia, D'banj and Basketmouth were all once booed at events. Oritsefemi, was passed over all of his life, but became a  superstar last year. Eminem and Lauryn Hill were booed at several concerts in the beginning. Many people told them to give it up. Michael Jordan did not make the high school varsity basketball team as a sophomore, and Jay-Z could not get a record deal early on in his career. DETERMINATION IS THE KEY. HOLD ON TO YOUR DREAM! We must develop the fortitude to believe in ourselves when no one else will. Sometimes we spend more time worrying about failure than preparing for success. Re focus your mental frequency to radiate positive energy. You can either find reasons to quit, or you can choose to lead a life of faith and create a legacy that screams NO EXCUSES!
Independent artists and producers need to reclaim their personal power, take their careers into their own hands, promote themselves, and create their own lucky breaks. Stop waiting on a music executive to validate your career. If you are making good music and developing fans, then you are already in the game. On the other hand, if MONEY is your ONLY motive, then your "LONGEVITY" in the game will be SHORT LIVED. Aspire to inspire by pursuing excellence. Investing in your music career is not just about infusing it
with cash. It is also about putting your HEART, MIND, and SOUL into it. What you lack in terms of capital and funds make up for it with imagination, ingenuity, and determination.
It is not a question of "Can" you succeed. It is a question of will you make the efforts and sacrifices to succeed. As inspirational author H. Jackson Brown Jr.
once stated, "Never let the odds keep you from doing, what you know in your heart, you were meant to do."
Study your craft, invest in yourself, and learn the business. DON'T FREESTYLE YOUR MUSIC CAREER! It's time to roll up your sleeves, send up a prayer, formulate a strategy, get a budget, create a team, and execute your plan. Think big! Dream bigger! Plan better! Work smarter! Immerse yourself in music – Live it. Learn It. Be It.
Catch up with us next week friday, it only gets better. For enquiries, hit me up on Twitter @JamesNdu
Cheers!
<!– google_ad_section_end –>
---
---