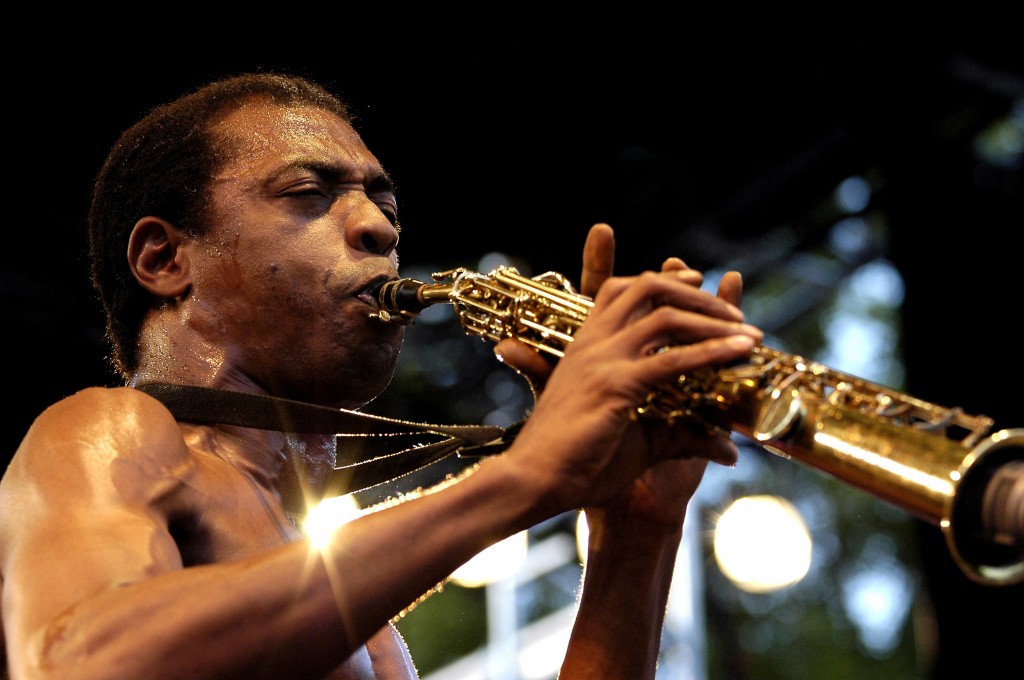 Olufela Olufemi Anikulapo Kuti (born 16 June 1962), popularly known as Femi Kuti, is a Nigerian musician and the eldest son of afrobeat pioneer Fela Kuti. Femi was born in London to Fela and Remi Kuti and grew up in the former Nigerian capital, Lagos. His mother soon left his father, taking Femi to live with her. In 1977, however, Femi chose to move in with his father. Femi eventually became a member of his father's band.
He created his own band Positive Force in the late 1980s with Dele Sosimi (Gbedu Resurrection), former key-board player of Fela Anikulapo Kuti. His international career began in 1988 when he was invited by the French Cultural Centre in Lagos and Christian Mousset to perform at the Festival d'Angoulême (France), the New Morning Club in Paris and the Moers Festival in Germany. In 2001, Femi collaborated on his album Fight to Win with a number of U.S. musicians, including Common, Mos Def, and Jaguar Wright. In 2002, Femi's mother, who had played an influential role in Femi's life, died at the age of 60. Femi's son currently appears as part of his act, playing alto saxophone.
Femi Kuti's voice is featured in the videogame Grand Theft Auto IV, where he is the host of radio station IF 99 (International Funk 99, described as "playing a great selection of classics from West Africa, the US and elsewhere"). In similar fashion as his father, there have been complaints of Kuti's criticism of his homeland Nigeria, specifically in the song "Sorry Sorry". "What Will Tomorrow Bring" and "97". Femi has been nominated for a Grammy award four times in the world music category in 2003, 2010, 2012 and 2013 but has never won.
List Of Songs Released