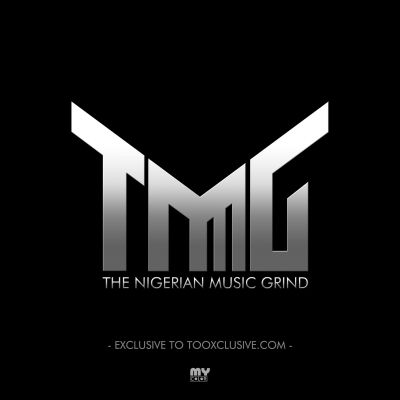 Music production is an art. It requires skill and precision. Just because you can loop a beat, that does not make you a producer.
What is the difference between a beat maker and a producer? A beat maker just makes tracks, but a producer creates, shapes and molds the music into his/her vision and coaches the artist. A beat maker is not concerned about who raps or
sings over his beats. A producer is selective in terms of the caliber of his clientele.
A good music producer has to be a motivator. He or she should have a keen insight about music styles and studio techniques. Similarly, a good producer should possess excellent project management and time management skills.
Back in the days, when music had more feeling, many music producers could play instruments and read music. However, nowadays most producers just operate software. With the advent of technology in the music industry, there is a lost art of true musicianship and feeling for the music.
As a producer, try to develop tempos or compose your own songs. Perhaps
learn to read sheet music. Have a comprehension of drum patterns, music arrangement, orchestration and rhythm. Also, understand the importance of harmony. When writing and producing, it makes sense to build the drums first,
starting with a good kick or two. If you have to over EQ a sound to make it fit, then it is probably the wrong sound. Try to use top quality sounds. More importantly, learn the basics of home mastering.
Nevertheless, it is not the equipment or the software, but it is the imagination and ingenuity that separates the good producers from the rest. Be open minded and versatile with your production. However, try to develop a signature sound. Sometimes, it is good to make tracks with a certain artist in mind.
Additionally, categorize your catalogue in terms of R&B beats, Gangsta beats, and Pop tracks.
As was mentioned about songwriting, the best way to produce hot original
tracks is to TURN OFF THE RADIO. Do not get distracted by what you hear
on commercial radio. On the other hand, it is wise for aspiring producers to listen to music of other genres besides their own, to open up their creative vortex. As a music producer, do not be afraid to innovate and try new sounds.
A sure way to mediocrity is to follow the herd.
Become A Hook Writer Or Link Up With A Songwriter
It is vital that aspiring producers not only learn how to make hot tracks, but also study how to become prolific "Hook Writers." This can enhance their marketability as a producer and create an additional publishing revenue stream. If producers are not great at songwriting, then it will make sense for them to form an alliance with a great songwriter or great songwriting team. They can collaborate with the songwriters and create timeless hits. This can increase the producers' chances of landing major placements.
Branding For Producers
First and foremost, upcoming producers must establish an internet presence. Create a stunning website layout, whereby you can engage your target base to purchase your beats.
Additionally, invest in aprofessional logo design and use it on as many items as you can. The BIGGEST MISTAKE music producers make is not promoting or marketing themselves. There are tons of hit records on the radio. Yet, we do
not know who produced half of them. Producers should get press, write ups in magazine, send out press releases, do radio and TV interviews, etc. It is important to attract people to your brand. Hire a good publicist or marketing company. Transform yourself into a buzz worthy producer. This will create the impression that your production is top notch and that you are making major moves.
Equally important, go to as many artist showcases as you can and network with the upcoming artists. Try to sponsor a few artist showcases and be featured as the spotlight producer and get your beats heard.
Correspondingly, I advised a music producer to develop a silent short film with actors and subtitles and use his tracks as the score. He did just that, and it was a big success. As a result, he was hired to score a bigger independent film. Expand your brand. Think outside of the box!
Plan Of Action For Producers
15 Things Producers Can Do To Build Their Business :
1. Create a limited special edition music sampler series featuring upcoming artists rapping or singing over your tracks.
2. Find out who are the music supervisors of MTV, TRACE , and Soundcity. Reach out to them in a professional manner. Ask permission to send them beats for placement in their programs.
3. Find out who are the music supervisors of Supersport, and other sports networks. Reach out to them in a professional manner. Ask permission to send them tracks for placement in their programs.
4. Do not just think about creating tracks for artists. Also look into the possibility of creating scores for independent films.
5. Go to as many music conferences and seminars as you can to build
connections. Also try to network with people outside of the music biz like
filmmakers, video game creators, advertising executives, etc.
6. Reach out to advertising agencies and try to get your music in commercials.
7. Create a YouTube channel and make YouTube videos showing yourself producing tracks. Take the world on a journey into your creative process.
8. Enter Beat Battles and contests but to a controlled degree.
9. Do Remixes of popular songs and Mashups.
10. Do Contests whereby you give away some bonus tracks to the winners of the contests.
11. Try to get your tracks licensed domestically and internationally for use in film, television, etc.
12. Lease beats to upcoming artists for a reasonable fee.
13. Promote your brand and invest in a marketing strategy that includes online Promo, PR/publicity, e-Blasts, video promo, radio interviews, press releases,
street team/club promo.
14. Collaborate with other music producers on bigger projects.
15. Put together a bi-weekly e-newsletter about your production. Send it out to your database and inform them about any new tracks you may have. Also use the e-newsletter to drive traffic back to your website.
Too many people are MAKING MOVES but they are NOT MAKING MONEY.
Monetize Your Movement. Understand your value. Know your
worth. Above all, the home boy way of doing things will not cut it in today's music industry. Always utilize contracts and split sheets to avoid problems.
And finally, do not engage in unethical practices. NEVER sell exclusive rights of a track to more than one artist.
Thanks for reading. One more part and we're done with #TNMG.
You can always hit me up on twitter @JamesNdu for questions.
<!– google_ad_section_end –>
---
June 12, 2015
---