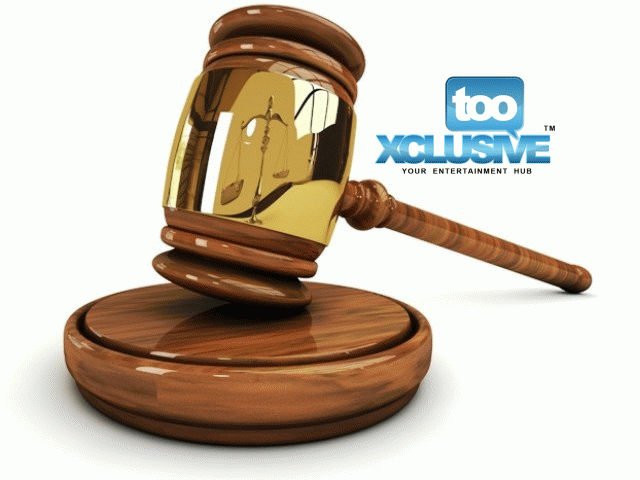 This week's spotlight on TX Review focuses on the newest release from eja nla (now turned white lion) titled Omini, which in an expected twist was received with a variety of banter. In like manner, street hop executive, Olamide presented the visuals to Awon Goons Mi – one of his recent releases that was met with critical acclaim.
As is the case, the TX Jury have perused these contents through their needle's eyes and are out with their verdicts as shown below.
D'BANJ – OMINI
Jim Donnett's Verdict
D'banj is still in the business of making music? Like really… oh my! It was easier to overlook those misnomers he called records in the past, I mean he was "THE D'BANJ" at that time and we loved him regardless. But since the sour events of his career slipping off balance, this Omini thing represents his desperate attempt at maintaining relevance (like it was ever there infact). It is nothing short of an abberation.
I hope D'banj knows he doesn't sound half as good anymore as he used to, when we used to listen to him?
Rating: 2
Funke's Verdict
We know D'banj is more of an entertainer than a musician so I won't bother looking at the quality of this track in the usual fashion.
I didn't quite know what to make of "Omini" because as much as I'd love to say we've moved on from the time when we were fed crap and expected to love it… we haven't. The one redeeming quality of this song is the beat which makes you nod your head and forget that you're actually not listening to what can be qualified as good music. I was really hoping D'banj would surprise me just this once but again, all I get is what can at best be labelled mediocre.
D'banj is an entertainer… yes, just not as entertaining anymore. Come to think of it, Omini reminds me of The Mavins' Doro….*sigh*
Rating: 2.5
Jimmy King's Verdict
First of all, I am confused with what D'banj is trying to achieve with this song because it seems more like a Dorobucci thing to me. No doubt D'banj is a great artiste but trying to imitate Don Jazzy and the Mavin crew by releasing Omini isn't what I expected from him.
Ok let's analyse the song. The song isn't all that bad because I must confess I actually love the beat. D'banj knows how to deliver on a good beat, especially when it's Afro beat. DeeVee did a good job on the beat. There was a part in the song where he sounded like the late Goldie when he said "get down on it". I must say that if it wasn't the Dorobucci concept he brought to the song, it would have gotten a lot of commendation. I can foresee Omini as the next slang on the street just as Dorobucci. Let look at the good side of the song irrespective of its flaws, which is the fact that it's definitely a party groove and a song to keep you dancing all night long.
Rating: 3/5
OLAMIDE – AWON GOONS MI
Jim Donnett Verdict
You know videos can actually look really good without all that show off of raunchiness in them and that's exactly what King Baddoo did with the visuals to his Awon Goons Mi record. It's different, a bring away from the norm of Naija artistes having to shoot stereotype music videos.
While it's not exactly way out of the box kind of thinking, it's an effort that should be well appreciated and applauded too. The message communicated via pictures naturally befits the theme or perceived imagery of the song – goons! The star-studded cast are some of industry's fine heads that relay a striking form or thought of 'goonship' and then the set, props and styling did well in complimenting. All these details, tiny as they are, helped in evening out the score. Last last, Olamide did good on this one.
Rating: 3.5

Funke's Verdict
A goon according to the dictionary is a thug/fool/jerk/moron/*yougettheidea*.
I'm not quite sure what Olamide was trying to pass across here but lets put that aside shall we? "Awon Goons Mi" is a really likeable song. Even though I know I'm not a goon, I can't help nodding my head to this one. I guess he was going with the "thug" theme which would explain the dark video with the Gothic/biker crew trying to look gangster. Though they didn't quite nail it on the head, they really tried in trying to look like goons.
The beat makes one just want to keep moving and I particularly like that he did the rap in what sounded like 'Ijebu Yoruba'. Even more hilarious is where he manged to praise Jay Z and Beyonce while subbing Blue Ivy's hair… LOL!
However, I don't think Lil Kesh has "blown" yet. Let's just wait and hope he won't be a one hit wonder.
Rating: 3.5
Jimmy King's Verdict
Having watched the video a couple of times, I honestly can't fault it that much because, Olamide brought it all to the table. The video was just on point with the whole concept of the song being displayed in the video.
Olamide to me has been phenomenon; I mean the brother just knows how to deliver good songs all the time. The song itself was a hit and now the video just made it a monster hit. I like the intro in the video where Olamide was having a haircut and also the grand entry of Olamide and his goons all dressed in black. The video reminds me of Jay Z, Kanye West and Rihanna's "Run This Town".
The video was star studded from Phyno to Mocheddah to Phenom to Reminisce, the list goes on. The video was only lacking in some graphic effect which would have made it a bit more illustrative because the lyrics in the song has a lot of punch lines. The video was actually simple but crafty.
Rating: 3.5/5
<!– google_ad_section_end –>
---
September 27, 2014
---