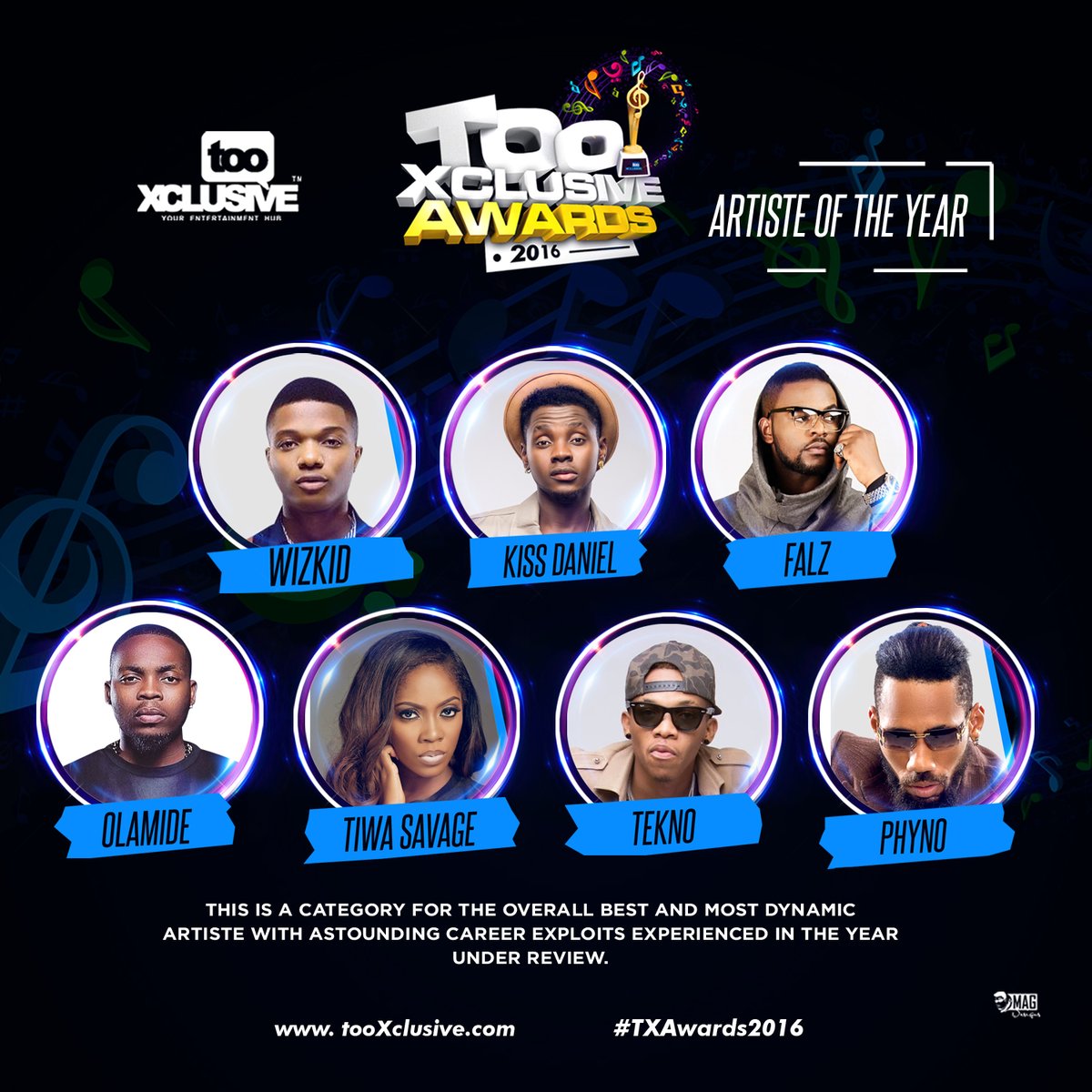 Sequel to the unveiling of the nominations list for the 2016 edition of tooXclusive awards just last week on various media platforms, the voting polls for the awards have officially opened.
As of the time of viewing this post, you can now vote your favourite/best/preferred choice in all the categories presented below. Voting can also be exercised on Facebook, Twitter, Instagram and other associated mobile applications. Links will be made available.
Please note that the polls will close a month from now!
[polldaddy poll=9599511][polldaddy poll=9599523][polldaddy poll=9599519][polldaddy poll=9599517][polldaddy poll=9599515][polldaddy poll=9599514][polldaddy poll=9599513][polldaddy poll=9599497][polldaddy poll=9599495][polldaddy poll=9599493][polldaddy poll=9599490][polldaddy poll=9599484][polldaddy poll=9599483][polldaddy poll=9599482][polldaddy poll=9599480][polldaddy poll=9599477][polldaddy poll=9599475][polldaddy poll=9599472]
<!– google_ad_section_end –>
---
December 9, 2016
---