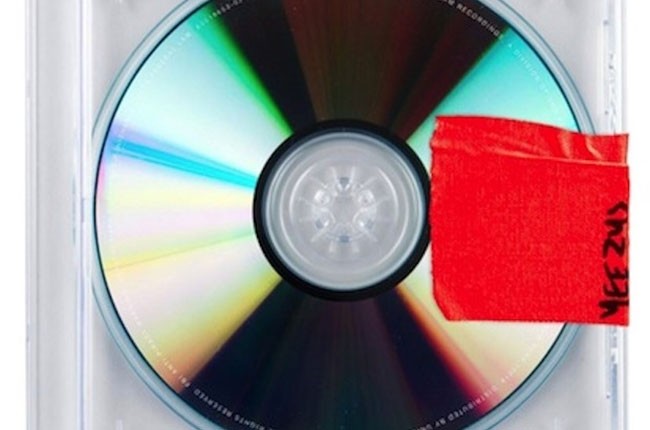 Being an avid listener of music with playlists ranging from Mozart's Symphonies to Everly Brothers Country to Rakim's the God Mc to Nigerian Afropop, I think I consider myself a very blessed listener as I don't just listen to the lyrics but the production, creative inputs and I try to always decipher what mind state the artiste would have been while recording the song.
Yes I'm blowing my trumpet hehe #NoHomo no pun intended either but I don listen to songs sha so I can beat my chest with a personal collection of over 600 Albums and mixtapes Yaaay! So let's get in straight to business, this review is basically my opinion but to come to this conclusion I've sampled opinions, watched interviews of executives of major record labels and industry heads like Rick Rubin( Island def jam), Joiie Manda( Former Def Jam President, presently Interscope President South), Producers like DDot, Mike dean and many prominent critics in the Us scene and put them side by side with my thoughts to come up with this review. My focus is on 5 albums that have graced us in the last 2 months which are Yeezus, Magna Carta, Born sinner, The Gifted and Watching movies with the sound off.
Yeezus Vs MCHG(Magna Carta Holy Grail)
I paired of these two because they have more similarities than we would like to agree, having differences in their own rights but they are both works from members of the super group "The Throne" (Kanye west and Jay Z)
  First of all both went for genius promotional campaigns for their body of work and Kanye West the self acclaimed rebel released no single for radio promo or video before dropping the album likewise Jay Z, Kanye didn't even use and album art just a red tape with Yeezus on it and a transparent album case with the deluxe having a gold inner lining, he made no pre-orders available making sure you heard what yóu bought before you bought it, he set up projections off buildings in states in the US where his singles were played, Jay z likewise just announced his album during the halftime of NBA game six and duly delivered on the fourth of july like he said with samsung already buying a million copies making the album exclusively available to samsung users. A genius way of tackling the dwindling sales of rap albums in the United states..now individually here's my take on both albums.
Yeezus: Falling in line with the strain of enlightenment creeping in this year Kanye West's "Yeezuz" might hurt the ears of strict hiphop listeners or fans of Kanye's lyricism and albums like Late Registration, Graduation, College Dropout and Dark Twisted fantasy but this is not the first time Kanye has veered off from his usual path of straight hiphop to give us something "Leftist" or Fascist to the essence of hiphop if I may add as he did so with 808 And Heartbreaks amidst criticism from fans and fellow rappers which later turned out to be a smash hit album as it grew on listeners .
Yeezus is for straight up music lovers and from the campaign tactics and promotional push I didn't expect a typical Kanye West rap album maybe that was why I wasn't disappointed. Like he said at his listening party in Basel, switzerland "the album was for music lovers and I think crafted an album against the norm, saying f**k you to the status quo and and white capitalists, this is something for you to dance to at discos and when you work out and just enjoy" with Daft Punk involved in the album process its more of a fusion of trance, electro-rap and punk than straight up hiphop.
Solid swaths of social commentary align nearly every Kanye West release. Here the Civil Rights references return only now much more inflammatory, pushing the margins to the brink of breach. Which may explain the album's brevity. The album filled with lyrics themed with black awareness, anti-white capitalism yet certain songs exude braggadocio with lyrics like She said 'Can you get my friends in the club?' / I said 'Can you get my Benz in the club?' / If not / Treat your friends like my Benz / Park they ass outside til the evening end / When I go raw I like to leave it in…Yeezus just rose again.. What makes West's sixth solo album compelling despite its gaggle of haunting shrieks and leftist production is that Kanye manages to remain as entertaining as ever.  "When a real nigga hold you down / You're supposed to drown," may be the realest relationship lyric yet heard in 2013 ("Bound 2"). And for such a disconnected first spin, Yeezus becomes increasingly addictive with each additional listen, an indicator of high replay value potential. This captivating level of contextual and sonic tension places the project in art-piece territory, representing a jagged installation added to West's almost all classic solo catalog. A slurred hook from Chief Keef perfectly accentuates "Hold My Liquor's" (featuring Justin Vernon) sublime depiction of a drunken excursion to an ex-girlfriend's home in search of reconciliation, for example "I'm In It"—with its made for club fornication commentary, Reggae inspiration and hilarious "I be speaking Swag-Hili" musings quickly embeds itself Indian-style into the eardrum. And if there's one song that must be heard immediately, it's "Blood On The Leaves." Interpolating elements of Nina Simone's segregation era ballad, "Strange Fruit" with the bombastic horns from C-Murder's "Down For My Niggas.
For an album that took 2hours to lay most of its core vocals confessed by Rick Rubin, Its a bittersweet story as the loud shrieks and anger overkill filled the albums as he really channelled his alternate dark energy from his album to take his "Dark Twisted Fantasy" into another tail spin..so if you are not the type of listener open to new sounds and experimenting on music but likes to play it safe you no go like am at all as my friend will say.
Magna Carta Holy Grail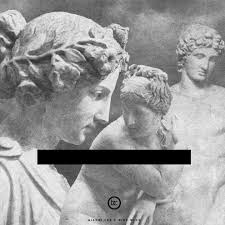 I find it amazing that certain Nigerian listeners have the guts to associate this album with wackness, I find it totally repugnant even though I'm a respecter of opinions and freedom of speech. Jay Z's 13th album is an offering of longevity, relevance, maturity and growth as an individual and as an artiste. Althoug the album might not have as much talking points as Yeezus its brilliance as well as flaws are well observed.
Jay Z went in on this album with a laid back flow,so much confidence and self fufilment off being a succesful Father, husband, rapper and businessman. So I think I can relate to his mindstate while working on this album. While the album might be riddled with as much name dropping and self loathing which is to be expected with every Jay Z works like Heaven impressed me with Jay Z being able to balance spiritual meditations with career and Fatherhood, La Familia showing Jay z trying to re-awaken his gritty street past still trying to tell you he might be on the Forbes Cover but he still is a bad guy and knows thugs and the streets with lyrics aimed at Lil Wayne and Birdman as a sly reply to Lil Wayne's "Kidnap your b**ch,get that how much you love your lady money" line on the Carter 4 Song featuring Drake and Jadakiss, songs like Picasso,Beach is better having the usual affluence themed Jay Z lyrics…While this might not be his best offering lyrically or anything close to his top 5 I appreciate the album as a body of work being able to express Jay Z's maturity and growth and while some might be angry at him using lazy southern insert-pause flow synonymous to New York's French Montana I'm happy with him not taking creativity for granted and giving us a very moist album with half hearted lyrics like Lil Wayne did on Carter 4. The hunger level wasn't as high as we'd expect but come on with someone with 13 number one albums(Watch The Throne inclusive) I think offering us a decent rap album with typical double entendres, brilliant production and sly metaphors should score Jay Z a passmark.
-Ali Boomaye
<!– google_ad_section_end –>
---
---