Last Updated on Mar 21, 2022 | 20:37 by Tyler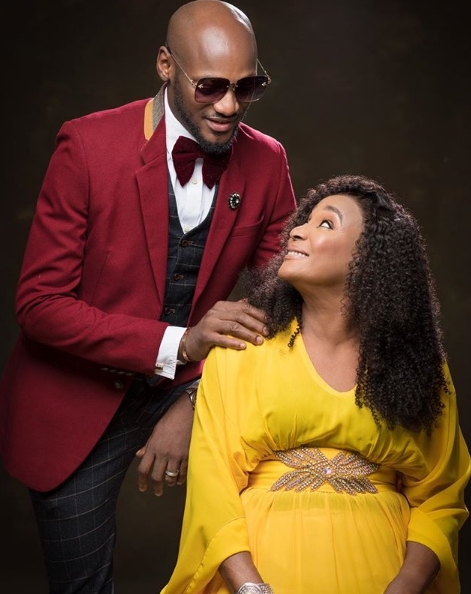 Nigerian Songs About Mother.  There's never a bad time to celebrate mothers, even if there are several dates in the year dedicated to celebrating them. Nigerian Songs About Mother… Could anyone offer more love and self-sacrifice than mothers? Mothers come in different forms. A mother is a disciplinarian, protector, teacher, and friend, you name it. So we here to celebrate our lovely Moms.
She is a selfless, loving human that sacrifices many of her wants and needs just for her children. She brought you into this world, taught you to mind your manners, and encouraged you to always be the best you can be. She sang and read to you, feed you, doted on you when you were sick.
Being a mother is perhaps the hardest, most rewarding job a woman will ever experience. There's a few Nigerian songs, both old school and new schools that have acknowledged their contribution, efforts of maternal bonds, and their roles in our society. In this article, we would be listing out Nigerian songs that artistes dropped about mothers, songs that would remain evergreen.
Nigerian Songs About Mother 
Dele Ojo – "Iya Ni Wura"
Originally released in the 1950's by Dele Ojo and his Star Brothers Band, "Iya Ni Wura" which means "Mother Is Gold" celebrates women's sacrifices in motherhood. This Yoruba ode to motherhood is a powerful combination of Yoruba lyrics and Ann Taylor's popular poem 'My Mother'. The song contains lyrics that would make the head of any mother swell. Listen and Enjoy below
Tilda & The Rocafil Jazz International – "Sweet Mother"
As the title suggests, Tilda and her music band did a remake of Prince Nico Mbarga's 'Sweet Mother' which was released in 1976. It's a classic song that would forever remain evergreen even in another hundred years. The sweet highlife song has simple lyrics that would make you understand the message: A mother's love is the greatest gift of all.
Listen below and Appreciate mothers sacrifice.
King Sunny Ade – "Iya Mi"
Laced with heavy instrumentals and Yoruba lyrics, King Sunny acknowledges the effort his mother while growing up, he calls her his caregiver, provider and hero. Says no one can act like and replace his mother. Further more King Sunny Ade admonishes others to take care and learn from their mothers because they are a rare gem and the ones that think about how the Children will survive and become great in Life. 'Never you forget your mother'… These are KSA words, Listen and Enjoy below
https://youtu.be/q4T6FsSuBfI
Christy Essien-Igbokwe – "Seun Rere"
Christy Essien-Igbokwe was one of Nigeria's successful singers and was called "Nigerian Lady of Songs". She was the voice behind a myriad of classics like "Iyami Ranti" and the evergreen "Seun rere".  Christy's "Seun Rere" is filled with timeless messages of a mother's message to her child to always do good. Listen and Enjoy below
2baba – "Unconditional Love"
The legendary Nigerian artiste talks about love on this single, but a different kind of love from Eros, the type you have for your mother
A mother's love has always been unconditional, pure, and genuine. In this emotional tune, 2Baba puts what he feels for his mom and dedicates it to her & his loved ones. 2baba thanks his mother for raising and keeping him with unconditional love. He cherishes her and says he would love her forever.
Listen and Enjoy below
Asa – "So Beautiful" 
Sung in both English and Yoruba, 'So Beautiful' was written by Asa, for her mother. It was one of the tracks off her sophomore album, "Beautiful Imperfection". An ode to her mother, the song is filled with beautiful lyrics that praise her mother's intrinsic beauty. It captures the strength, love, and endurance of an African mother.
Flavour featuring Chidinma – "Mama"
Released on Mother's Day, Nigeria's King of Highlife, Flavour thrilled his fans with "Mama" alongside Chidinma. On the record, Flavour features Chidinma and this song is a tribute to all mothers. It became a hit song upon its release in 2016 because of his touching message, to mothers.
2NITE MUSIC GROUP presents, Flavour's song dedicated to all mothers. The captivating lyric filled song features vocals from Chidinma… Listen and Enjoy below
Wizkid – "Mummy Mi"
Originally released in 2014 off his "Ayo" album, Wizkid dedicated this song to mothers across the world. The singer sings praise to his mother and all the joy she brought him and how he is going to spoil her with the finest things of life.
Listen, Enjoy, take care of your mother and love her forever.
Yemi Alade, Iyanya, Selebobo, Tekno and Olamide – "Mama Oyoyo"
Coined from a nursery rhyme, Yemi Alade teamed up some of Nigeria's finest singers, Iyanya, Selebobo, Tekno, and Olamide to deliver this melodious love tune for mothers. The track speaks of love and appreciation for their wonderful mothers. This song would compel you to sing for your mother just like when she used to rock you to sleep. Enjoy below
Phyno Ft. Onyeka Onwenu – "Ochie Dike" (Mama)
Released off his "Playmaker" album, Phyno teamed up with one of Nigerian's music legends, Onyeka Onwenu for a tune filed with Igbo lyrics sung beautifully to praise mothers. Listen below
Lanre Teriba – "Iya Mi"
Gospel Singer, Lanre Teriba sings out to God to bless him so he can take care of his mother. Teriba sings about how his mother took carried him in her womb for 9 months, cared for him, and raised him. All he wants is for more blessings so he can take care his mother and she can finally reap the fruits of her labor. Listen below
Adekunle Gold – "Mama" 
From the depth of his heart, Adekunle Gold wrote this track off his "About 30" album. Its not a regular song for him but appreciation must be shown. Adekunle Gold sings about his mother sold Gold just for him to be Gold. "Ta l'o n je superman, when I have you Mummy?, E se oloko mi t'e o wa mi danu oh, You made me a good man oh, I go make you proud everyday, Depend on you everyday, pray for you everyday"
9ice – "Anytime"
Off his Tradition album, 9ice sings about how his mother has his back anytime any day. Sharing his experiences while growing up with her, he remembers how his mother came through for him during struggling days. Listen below
D'banj – "Iya Mi"
"Iya Mi" is a hit from the singer's debut album "No Long Thing" released by Mo'Hits Records in 2005 and produced by Don Jazzy. This is a beautiful tribute to his mother, father, and other mother figures in his life.
Simi – "Mama Yo"
Simi celebrated mothers in a very interesting way with the release of this masterpiece that's specially dedicated to wonderful mothers out there.
Nigerian Songs About Mother