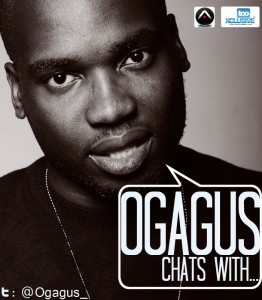 The term or phrase 'Ghen Ghen' was recently popularized by the recording artiste that goes by the name 'Orezi' when he premiered the video for his single 'Booty Bounce'. Although the high-octane single was released months back the video catapulted the song to the top of the charts but Orezi has always been an underdog. I heard about the during my university days was even privileged to catch him perform in my school, so he did not just start doing this, he has refused to stop doing what he loves, he recently released his latest single 'What Is The Need?'. When I heard the song it struck me, what is the need of Orezi in an already populated industry; this guy has a B.Sc for heaven's sake, why not isn't he in an office? So I wanted to hear from the mouth of the horse hence I made it a priority to have a session with the talented singer and song-writer. All the juice belo
Ogagus: I know very little about Orezi, so tell me who is Orezi?
Orezi: Orezi is that Ghen Ghen guy…
Ogagus: Ghen Ghen isn't who you are, that's just a slang you adopted… Who is Orezi prior the Ghen Ghen era?
Orezi: Ghen Ghen defines me man, before now I was just that guy in the University of Lagos chasing a B.Sc degree and also a dream. I have been a lover of music almost all my life but I actually never thought I would end up doing it professionally. Started more as a writer, which I think I got that talent from my father, who's a poet.  He has written a couple of books, he was also used to be a writer for Daily Times newspaper back in the days. Besides singing and miming other people's song, the whole singing thing for me started in 2002, prior then I use to be a rapper, shocking yeah? Yes! A rapper and not many know that, then I met this guy called Tony, damn that nigga can sing man, so we use to get together to song rehearse, we'd disturb d whole neighbourhood.
Ogagus: When did it occur to you that you have started making music professionally?
Orezi: Professionally music started for me in 2006 that was when I got into the studio first to record a song; then again I could say 2009 cause that was when I came out officially as an artist.
Ogagus: When did you release your first single and what was the title?
Orezi: My first single was released in 2009 titled 'I No Fit Lie'…
Ogagus: Why are you still doing what you are doing? Making music?
Orezi: Cause I love doing what I'm doing…
Ogagus: What are the challenges you faced and is currently facing in pursuit of doing what you love?
Orezi: A lot of challenges men…
Ogagus: Like?
Orezi: The politics in d industry, from getting shows, airplay, awards…a lot man…
Ogagus: How are you dealing with these challenges?
Orezi: Sometimes I sit down and look at the line up of some shows and don't see my name on the list, and then you see some artistes who people don't even know on the bill, same as awards. It's actually painful , when you lay your hands on a nomination list and don't get to see your name especially when u know you've put in work more than some of the people on the list and just because you don't belong to some certain clique or you don't have a Godfather in the game…
Ogagus: Interesting!
Orezi: But like I would always say, God has a bigger plan for me so I channel most of these disappointments to positive energy and I work harder, work till when you are visible that nobody can deny you what you merit and deserve.
Ogagus: Enough negativity, let's talk about the good stuff. Tell me how your hit-single was conjured, talking about 'Booty Bounce'?
Orezi: Booty Bounce is divine. I walked into studio that wonderful morning with plans of recording a certain song, which I and the producer at that time Dapaino was working on. On getting to the studio he was yet to arrive, so I told d engineer who was already present to record me on a beat I had on ma phone and that's  how I got into the vocal booth and  freestyled on the beat from top to bottom. People started listening to it, I was actually surprised that they liked it cause I didn't like it; It wasn't the kind of music I was used to, so I wasn't comfortable with the decision of releasing it but by popular demand I gave into the persuasion.
Ogagus: That's a form of peer pressure I tell you. When did you feel the single in question was gaining popularity?
Orezi: Hmnnn… I would say it gained popularity after I released the video in May.
Ogagus: Now there's a follow up single, are you scared that it might not meet the success of Booty Bounce?
Orezi: Not at all… I think this would surpass Booty Bounce or What Is The Need?
Booty Bounce
[audio:http://tooxclusive.com/wp-content/uploads/2011/07/BOOTY-BOUNCE-Orezi-TX.mp3|titles=BOOTY BOUNCE – Orezi TX]
Ogagus: So what is the need of Orezi in the music industry?
Orezi: To deliver good Ghen Ghen music.
Ogagus: So the reason we need you here is to deliver good music as you say, but what are the feedback you've been getting as regard your music? Does everyone agree its good music?
Orezi: Yeah I think they do, 'I No Fit Lie', 'High BP', 'Booty Bounce' and 'What Is The Need' plus other songs I've released along the line also 'Jamilaya ', 'Don't Compare Me '…I do think they agree it is good music. My fans love me for that.
Ogagus: If by any chance you had to go into you past is there anything you would change?
Orezi: I probably would change what I read in the university because I actually feel like I wasted time studying that…I could have just studied music.
Ogagus: What did you study in the University?
Orezi: Urban and Regional Planning
Ogagus: That's a long way from music
Orezi: Yeah far from it but I never knew I was going to go into music fully
Ogagus: You got nominated for the Channel O Video Music Awards, who was the feeling when you got the news?
Orezi: I felt great men… I just finished from a show in Zaria, my manager, Yung Chef, Dan Baba and I was heading back to the hotel room when I saw the tweet. First I thought it was a fan suggesting my name to be on that list because I didn't believe it. Back here, politic-ing everything makes me feel happy and God is just trying to let them know that he's bigger than all of them and got bigger plans for me.
What is the Need ?
[audio:http://tooxclusive.com/wp-content/uploads/2012/09/orezi-What-Is-the-Need.mp3]
Ogagus: How do you feel when you get nominated internationally and get snubbed locally?
Orezi: The awards here man, I got 'Emoti'i mid last year that's DJ Debby featuring myself and co, this year 'Komije'  by DJ Jimmy Jatt featuring myself,  Muna, Saucekid , Igho and then Booty Bounce and  still they felt I don't deserve a nomination not forgetting that these 3 singles all have videos highly rotated on TV channels across the continent. I rest my case on that, Baba God is the Ghen Ghen.
Ogagus: I thought the booty was the Ghen Ghen, If you had to do anything asides music what will it be?
Orezi: Would be in the office drawing plans on how to beautify the city as the landscape architect that I am, that's what I majored in.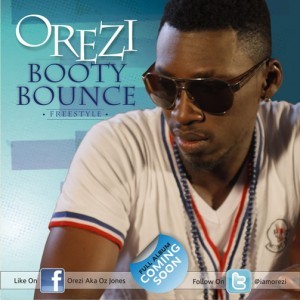 Ogagus: If you could change anything about the music industry what will it be?
Orezi: That would be about our music sales and also music royalties; in Nigeria the Alaba marketers dictate the buying and selling of our music and still we never know actual figures of our music sales. The truth is we got a population of over 150million people so trust me artistes in Nigeria do sell millions of records but we never get know cause these marketers are the ones on top of it and making money from it.
Ogagus: You used to rap, so put your rapping skills to the test… Drop a bar rhyming with Ogagus and TooXclusive.
Orezi: I'm fresh out the box
Everything too exclusive
When I step up in da place
Dey be like ogaju
Ogagus: Hahahaha, Fair enough…
Orezi: E don tey men, that's lame.
Ogagus: No it ain't, let me be the judge…. Thanks for pulling through bro.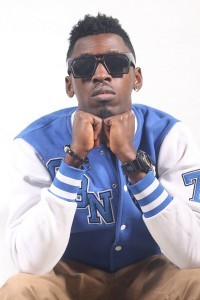 TRIVIA
Favourite Nigerian artiste at the moment?  – Ajebutter 22
Ass or boobs? – Boobs
Favourite Food? – Eba and banga soup
Most romantic thing you've done? – Hmmmmm
5.     Who will you like to play you in a movie? – Pierce Brosnan
6.     Favourite song at the moment – Omo Pastor by Ajebutter 22
 http://www.youtube.com/watch?v=ocidD4wBsm4 
Follow @Ogagus_ and @iamOrezi