Last Updated on Jun 5, 2022 | 13:26 by aL Yhusuff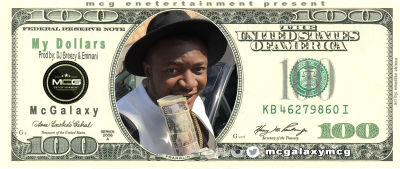 Mc Galaxy a.k.a the king of New Dance is Back with his regular Catchy tune, this time he is dropping his 1st dance track of the year titled "Dollar"
The Akwa Ibon Born Singer who released "Hello" earlier this year which was endorsed by Swizz Beats and Alicia Keys is here with a brand New Dance Track.
Dollar is a song inspired by the current dollar currency fluctuation in the Nigeria. its also created to encourage everyone facing hardship to believe their situation will be better soonest.
Dollar is produced by @djbreezy of Ghana and co produced by @realemmani
Download and enjoy this brand new song by Mc Galaxy.