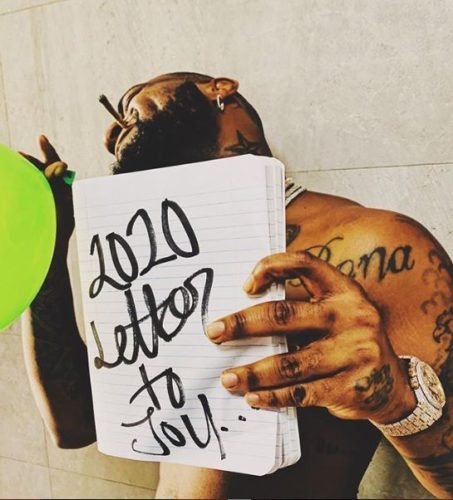 Davido is here with a vital message for his fans to journey through the new decade, he tags the forthcoming song "2020 Letter To You".
David Adeleke popularly known as Davido (aka OBO) is ready to set off 2020 after a successful outing in 2019 with the release of two hit songs back to back ('Blow My Mind' & 'Risky'). Also with the release of his second studio album 'A Good Time' which is still buzzing heavily and enjoying streams. The pop star yesterday shared a snippet of his 2020 official new year gift for his music fans and lovers.
This was done via his Instagram account and the new gift is an incoming song titled "2020 Letter To You". Davido is passing a message to everyone about; "living a good life", "staying away from hate by loving one another". And making quality use of your time this new year with this song.
The snippet was shared in the short video posted by Davido, shot by Mr Layii which see the pop star having fun with everyone while vibing to the new forthcoming inspirational song. It's about to be a good new decade
Watch, Listen and comment below if you ready for this & want him to drop the full version.
View this post on Instagram