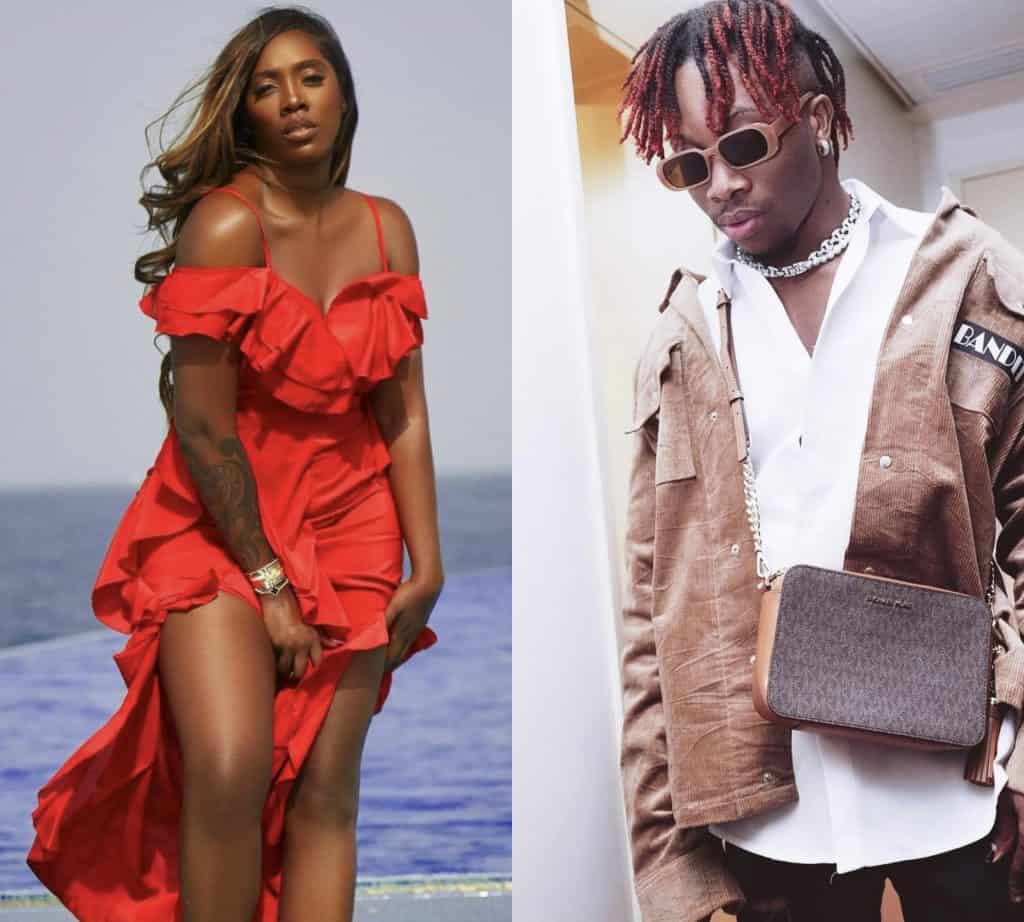 Nigerians-Tiwa Savage's fans on Twitter are demanding that Oxlade should be dragged like Tiwa when her sex tape was leaked by her boyfriend last year.
For those wondering, Oxlade has been trending after his sex tape got leaked on Snapchat and Twitter. Apparently, Oxlade was the one who filmed it but we are yet to confirm if he was also the person behind the leak.
As expected, Nigerians took to the Bluebird app to comment on the issue. Some strongly praised Oxlade for taking the girl over the moon, tweeting that they had no idea Oxlade was also talented in the sex Department.
The praises and hypes will obviously provoke anyone and it wasn't surprising when Tiwa Savage's fans asked that the same energy Nigerians used to drag Tiwa should be used on Oxlade too.
The majority opined that there will never be much uproar when men's sex tapes get exposed compared to what happens when it's the women.
They recounted how Tiwa was brutally slut shamed, but with Oxlade, it is all cruise and praises.