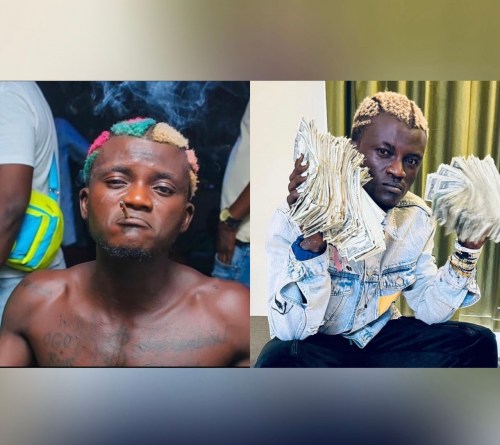 Portable has joined the Lawsuit Gang.
The Zazu crooner found himself in hot water after his ex manager and show promoter signed a shady contract with an International music promoter.
According to Portable, Freezy Entertainment (the International promoter) promised to get him a US visa, but after attending the interview and failing 5 times, he gave up on the deal. He also revealed how they asked him to travel with 10 unknown people, but still he couldn't get a visa.
However, Portable in a new video said a new friend promised to help him get US Visa and take him to America. But the Entertainment label which his ex-manager and promoter singed a deal with said he has to pay 12 Million Naira before they can let go of the old contract.
Portable accepted and bargained to pay in Instalment. According to him, he has paid N2 Million twice and can't afford to continue with the N12M payment. Now the International label are requesting for 20 billion Naira as damages fees before they can write off the contract that will make him travel to U.S.A without issues.
Watch video below;
View this post on Instagram