Last Updated on May 16, 2022 | 09:51 by Eniola TX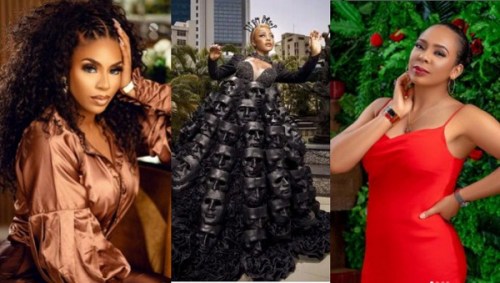 Next Year I Will Wear An Outfit Worth $500,000 (250 million naira).
These were the words of reality tv star and actress, Ifu Ennada in response to her colleagues, Venita and Tboss who accused her of telling lies about the actual worth of her AMVCA outfit.
You will recall that Ifu Ennada, while addressing those mocking her outfit, estimated her entire look to be worth $100 i.e over five million Naira).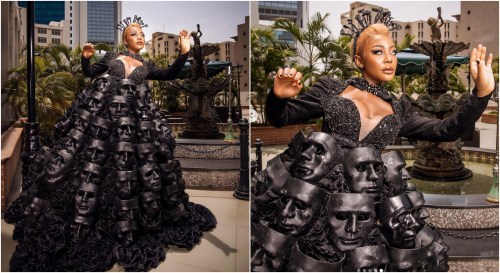 The controversial actress also noted that anyone who criticizes her should have at least $10,000 in their domiciliary accounts.
Reacting to her rather ridiculous claims, Venita took to Twitter to share that her colleagues are fond of telling a lot of lies. In her words; BBN alumni Lie toooooooooo Much! It's getting quite toxic. The average person will be susceptible to some very unrealistic pressures thanks to social media propaganda and your fairytales.
Tboss also reacted saying; It's The Modaf**king Audacity with which some of y'all be lying… Like Damnnn.
Reacting to her colleagues, Ifu announced that by next year, she will wear an outfit worth $500,000 (#250 million).