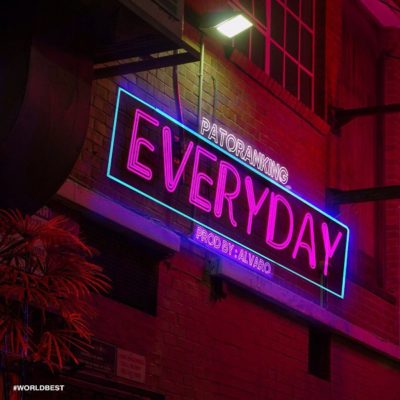 Everyday by Patoranking is a love song about a girl he thinks of and would love every day. The lyrics are clear and explanatory. Great instrumental and the introduction of Patoranking's subtle voice made me want to listen to more. He is known for his talent, passion and hard work which has made him and his music loved by many.
It's easy to tell how much he loves music if you are an avid listener. His exceptional performance always resulting from the emotional intensity he uses when singing. The melody of the song is beautiful. The song is a dancehall classic with a beautiful Melody which makes it memorable and tuneful.
Everyday by Patoranking is an average song that can be listened to in the event of loneliness, unreciprocated feelings or heartbreak. Some people actually listen to love songs anytime so I would let you listen to it and decide.
Quotable Lyrics
I can't explain the reason why i love you
You gat me thinking, finding why you love you
Girl you make my heart go tigelega tigalaga ehn
If i have my way everyday wonna tigelega tigalaga ehn
She say she will be with me in the rain, she say she will climb with me to the mountain

"Patoranking – "Everyday"", 5 out of 5 based on 2 ratings.
---