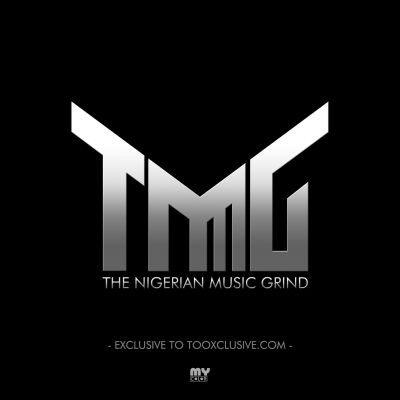 Firstly, we must address music theory.
"Music is an outburst of the soul."
"Music is what "feelings" sound like."
"Music is the shorthand of emotion".
It is an emotional art form. Hence, make sure that your music has "feeling" and it connects with the people. You should be able to listen to someone's album and re-live their struggle or joy and feel what they really went through. That is great songwriting.
Motivational, memorable, exciting, different and passionate are the elements of a classic song or album. One must analyze an authentic "hit" record from an aesthetic, artistic, and organic point of view. Genuine hit songs are well structured and well crafted. They have great melody, rhythm, production, lyrics and a CHORUS that resonates with the listener. You can recognize a genuine hit record right out of the gate.
Song Structure
Song structure is paramount in the creative process. The different components of a song include: The intro, verse, chorus/hook, bridge and the outro. The melody sets the tone and/or mood for the song. It is important to build a certain flow or energy throughout the track leading up to the chorus. The chorus is the main centerpiece of the song. Its purpose is to hook the listener into the song. The chorus should be catchy, infectious, grabbing and memorable. You can learn a lot about good song structure, melody and arrangement by simply studying classic hit songs.
Furthermore, as a songwriter it is imperative that you treat every verse like a first impression. Great songwriters write songs that appeal to the emotions. They create songs that inspire passion or just make you want to dance. Great songs have an inevitability about them, and they can change the atmosphere of a room instantly. Moreover, a hit song can take you to the next level within 30 seconds of hearing the intro. You know a song is a hit if it makes an impact in the crib, the car and in the club. If it translates well in those three environments, then it's a hit. Everything needs to be catchy because a listener is either going to stay with the song or lose interest in the first five seconds. But people also like those songs they can relate to and say, 'Yeah, I went through that.'
It is important to note that there is no time limit on the creative process. Don't try to "rush a hit". Take your time and make sure the song meets certain musical standards. Additionally, do not just rhyme or sing over beats. Add some flavor and character to your delivery. Some artists get lost in the track or try to overpower it. Work the beat! Stay in the pocket, adjust the speed variations of your flow and personalize your delivery! Blend and become one with the sound. Your voice should be the second instrument on the song. And please understand that all the fancy, eye catching packaging and branding in the world can not camouflage an album or single that lacks originality, imagination, or soul.
Make Music From The Heart
Some artists forget what it was like to be a "fan" of the music, and it shows in the stagnancy of their songs. Sadly, most naija artists mold their approaches to making music based on what they hear on the radio or based on what they perceive industry cats wanting. Commercial "radio songs" are usually predictable, non-adventurous and formulaic. Hence, the best way to create great original music is to turn off the radio. The key is to make original compositions that can COMPETE with songs on the radio, but that do not sound exactly like the songs on the radio. You are independent! You can write about whatever you want. Stop trying to impress the industry goons and stop trying to mimic major artists. Keep it authentic! Some artists feel that if they constantly hear certain major artists on the radio, then they must make similar types of songs to be heard.
Music is an "art", and when you treat it strictly as a business you get "Fast Food" or shall we say "Fast Music" with little substance. Some artists should focus on creating a niche market for their music. More importantly, just because your friends like your new song, that doesn't mean that it's a HIT. It is wise to get critical feedback about your music from people outside of your circle. Some artists and producers confuse people who give them constructive criticism and tell them the TRUTH about their music as being "Haters"
No, the people who LIE to you about your music and tell you it is good when it's not are the real haters. If you can't take constructive criticism, then you will never perfect your craft.
Stay Consistent
It's imperative that you remain consistent. Naija artists often get tired of a song once they make a new one. However, if everyone thinks that your old song is a hit, then keep promoting it. If you have a hot song that has been in the marketplace for only 2 weeks, then do not do a remix of the song after the 3rd week. You will only confuse people.
Additionally, Just because you are an upcoming artist does not mean that you should put less effort into mixing and mastering your songs. Proper mixing and mastering have a direct correlation to the replay value of your music. A good engineer can take your music to a new plateau and give you a crisp sound. He or she has the ability to create, scrutinize, critique, modify, shape and control the details and sound quality of your music. Often times a "great" song can lose its quality and explosiveness due to a poor mix and mastering. Hence, choose your engineer wisely.
Finally, the naija music industry is not dead. People just want to hear good music instead of the one dimensional form of music that they're being force fed. Don't DEVALUE your ART. Make music worth listening to and worth buying. Sometimes it is good for music artists to stop and analyze the intrinsic value of their music. What feeling does your music inspire or offer? Equally important, have fun with what you are doing. Positive energy is infectious. Make music that inspires. Take the listener on a journey.
Thanks for reading! Next week we talk about the importance of IMAGE AND BRANDING. For questions and inquiries contact me on twitter @JamesNdu
---