Last Updated on Oct 11, 2019 | 09:56 by Tyler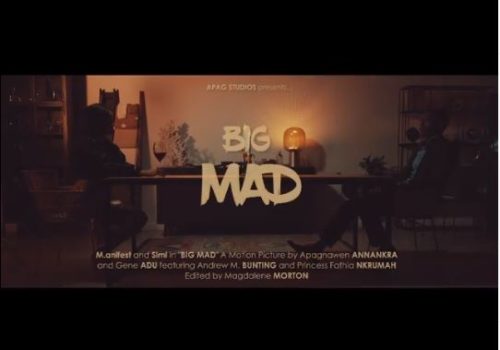 M.anifest presents the official music video for his new record "Big Mad" featuring Simi.
"Big Mad" by M.anifest featuring Simi was released by the Ghanaian rapper just yesterday and barely 24 hours later he serves us with the visuals that come in a movie to display the detailed lyrics. The song is about infidelity, guys that take their lady lovers for fool and feel cool playing with their feelings. (Get Audio) This new video is a must watch the two artiste has their different scenes of infidelity brought to the discussion table.
Director: Apagnawen Annankra & Gene Adu
Editor: Magdalene Morton
Producer: Ann Modey & TTD Media
Creative Direction: Afrodistrict
Cast: Princess Fathia Nkrumah & Andrew M Bunting
Styling: Daniel Quist, Papa 0ppong, Ann Modey
Location: La Maison (Osu, Accra)
Watch the educative video below