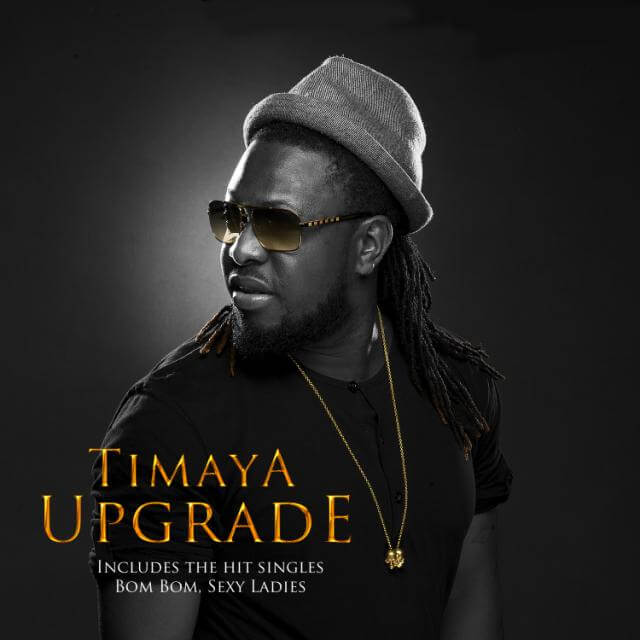 Arguably the self-acclaimed overseer of Bayelsa State and award-wining recording artiste 'Timaya' thought of upgrading his craft hence enlisted the services of four men; Yung D who starred as the producer while Vector, Attitude and Terry G makes guest appearances in his quest. Together they seek to break sound barriers in these terrains and upgrade the art of the former 'Plantain Boy'. If you are familiar with Timaya's music, it will be no news to you that the centre-stage is his throne and dancefloor his empire, the renovation of his empire begins with the production driven and head turning 'Sexy Ladies', The opening number is a testimony to the skills of the sole technician on the project talking about 'Yung D'; the track with cause an uproar wherever it is played even though the lyrical content is low.
To accelerate the project, 'Gingah' is added to the process as 'Terry G' surfaces on 'Malonogede'; judging from the saying, "When two elephants fight, the earth suffers", it applies here only that the dancefloor will suffer in this scenario. The Akapo Master and the 'All The Way' crooner together will make you unfailingly and sexual needs are tackled in 'Go Down Low'. You have fight the urge to move your body and carefully listen to digest the explicit lyrical content of the third track, as the singer requests for position for his pleasure. Another party aimed number 'Bobby', and the Duncan Mighty-eqsue 'I'm Sorry' where the singer admits his fault in a relationship. Boms will definitely be shaken in the sixth track and lead single 'Bom Bom' which is already a massive club hit.
Packaged with tons of hit & miss moments, the not so fantastic roses in the bunch include 'Illuminati', 'Bolanle', 'Be My Honey' and so on. Blossoming roses like the Vector assisted 'Good Life' and 'Club on Fire' tries to remedy the situation.
The ultimate question is; "Did Timaya Upgrade?" Sadly the answer is "No!"; the vocalist is still sailing in familiar waters, to make matters worse there is Yung D's over presence in the LP which makes calling 'Upgrade' monotonous, an understatement. If you expected a mind-blowing ride, brace up its still the same recycled club beats and rants. Overall its a commendable album.
Follow the reviewer via @Ogagus_

<!– google_ad_section_end –>
---
July 12, 2012
---