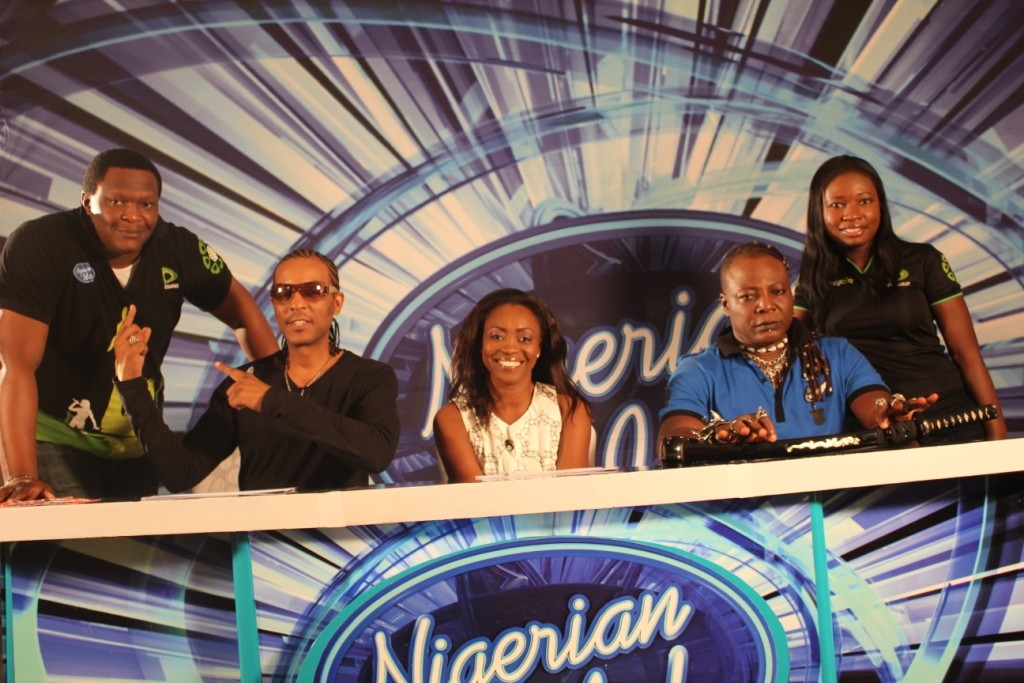 Lagos Nigeria 5th Jan 2011
It was a time of surprises as the Etisalat sponsored reality show; Nigerian Idol unveiled the first set of contestants to reach the top ten of the competition. The winners emerged after voting by the public was done and compiled by the auditing firm, Alexander Forbes.
The first ten contestants from the top thirty of the Nigerian Idol reality show performed before the judges last week and the public was given the opportunity to vote for their favorite performance. This week, the results were revealed and emotions ran high and low among the contestants.
Some of them were sad to leave, others were sad to see their friends leave, but on a whole, the winners were glad to have made it to the next stage of the competition.
One of the winners Nikky, who got the highest number of votes among the ten contestants in the group said that she is very grateful to Nigerians for choosing her and that she will do her best to improve on her strengths and work on her weaknesses in time for the next stage of the competition. She said that she hopes that the competition will be a good springboard to kick -start her career in music.
Another winner, Chinedu said that he was happy to be voted as one of the top ten and that he would do his best not to let down those who voted him in by giving his best at every stage of the competition. He said that beyond the competition, he still intends to complete his education, but that music is a major part of his plans for the future.
Speaking on the Nigerian Idol reality show, Manager Youth segment, Etisalat Nigeria, Mr. Idiare Atimomo said that beyond providing world-class telecommunications services, Etisalat Nigeria is also dedicated to the Nigerian youths by spear-heading or supporting a initiative that gives the youth the opportunity to express their talents and achieve their dreams.
He added that in 2012, Etisalat has a number of initiatives targeted at the youth and he promised that Etisalat will continue to be a firm supporter of the youth in Nigeria.
<!– google_ad_section_end –>
---
January 17, 2012
---