Last Updated on Feb 12, 2016 | 07:04 by Tyler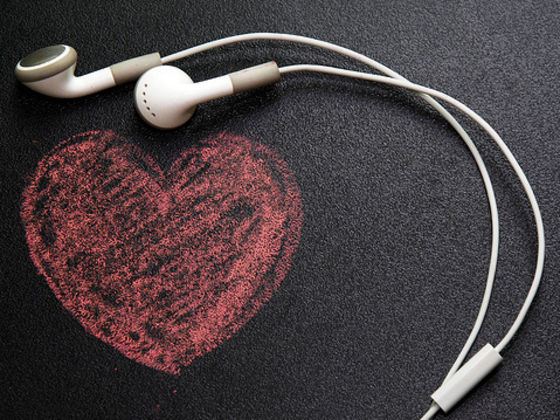 As February 14 is almost come upon us again, we're marking the significance of the day set aside for lovers (and friends) all around the globe by sharing 14 special love songs that we think should make your playlist this valentine season.
Now, these songs are aside the regular, everyday, pass by average tracks which you will not find here because we already know they're like the framework of songs governing your valentine music playlist year in and out. So digest and enjoy our track selection, and feel free also to drop your comments or additions to our playlist.
Happy Valentine's Day!
Timi Dakolo – "Iyawo Mi" [DOWNLOAD]
Could there have been a catch better than Timi's voice to properly spice up heart-beating lines on sonorously laid rhythms inspired by Cobhams Asuquo? *don't answer that*… The lyrics to Iyawo Mi, have been tailored towards the marital folk and are a reminder to their "for better for worse, till death do us part" vows. Timi's expensive delivery on this song pretty much sums it all up!
Dare Art Alade – "Escalade" [DOWNLOAD]
Darey is such a bad guy! Escalade is one of those songs that shows the depth of dynamism to his artistic person. Here, he tells his girl that he may not be that guy with the fanciest things in life, but he sure as hell can give her that good good loving. Somebody say smooth operator!
The king of R&B, Mr W took an alternative route away from those times when we poured out our hearts with stylo bics on plain sheets, to these modern times when people catch their subs in lyrically taming and beautiful love songs. Banky W's Yes/No whose title self-explains itself, fits fine into this descript.
2face Idibia – "Rainbow" [DOWNLOAD]
It is an obvious fact that 2face Idibia's musical discography comprises majorly love songs. And so until the day comes when love ceases to be a most interesting topic to talk about, it is very unlikely that 2baba will stop singing about it. Besides, doesn't everyone just fancy a 2face love song? Rainbow…
Styl-Plus – "Olufunmi" [DOWNLOAD]
Styl-Plus would be Nigeria's hugely successful male singing trio (of course, after the Plantashun Boiz) whose legacy reside in materials such as Olufunmi – a breakout single on which all 3 tenors beckoned their lover to stay and wade through the storm (with them) because she is the one their hearts so desires. The nature of their nightingale-ish vocals often leaves us smitten with melodious chords that resonate deep down in our hearts.
Wande Coal – "Ololufe" [DOWNLOAD]
Uber-skilled afro music sensation, Wande Coal delivered an epic style switch on Ololufe. Not only did the song raise his overall versatility rank up by several notches, it also highlighted his impeccable vocal prowess and cast a beaming spotlight on how well-honed the savvy musician is at his lyrical artistry. Ololufe has since joined the shortlist of new school music classics with plenty prospect to becoming evergreen.
MI – "One Naira" ft. Waje [DOWNLOAD]
MI Abaga is one rapper (perhaps the only) who knows just how to murder a duet recording. And he can boast an impressive list of features that include some of the industry's best including 2face Idibia, Wizkid, Praiz, Flavour, Seyi Shay and Waje. Waje would be the vocal powerhouse he chose to finish work on One Naira – a very simple song but with meaningful depth.
Flavour – "Oyi" ft. Tiwa Savage [DOWNLOAD]
High life sensation, Flavour and soul/R&B diva, Tiwa Savage trade places to present an afro-influenced R&B mashup titled Oyi. While Tiwa impresses by belting out signature tones and vocal licks, Flavour holds sway with sounds from his eastern roots and together, they create a musical dialogue of being so in love such that 'catching cold' is an expression that results from their being apart.
P-Square – "Am I Still That Special Man" [DOWNLOAD]
Am I Still That Special Man, is otherwise that P-Square song that makes you really ponder deep and hard on what happened to their shock sense of musical quality. It certainly doesn't make you wanna do the bump and grind like their many other offerings in very recent times. This one speaks straight from the heart to that of your lover, asking those tough trick questions that are most times camouflaged within the expressions of our interest.

Omawumi – "Serious Love Nwantiti" [DOWNLOAD]
Fresh outta the runway from a one of a kind music talent hunt, Ms Megbele got into form and gave a generous serving of her creative persona with no reserves whatsoever. Serious Love Wantintin dotes on her prowess in using an imaginative concept to foretell expectations of her heart. This phileo exposition would later be housed on her debut compilation, 'Wonder Woman' released in 2009.
J'odie – "Kuchi Kuchi (Oh Baby)" [DOWNLOAD]
It is most likely that you happened upon this song from any one of Nigeria's many radio stations where it garnered very generous airplay. The tuneful melodies and the adept nature of the singer's voice left quite the impression on any listener. Kuchi Kuchi had lyrics laden with such sweet, mushy emotions that all and sundry could relate with. Also, how J'odie sang with vocal acuity is a major focus worth relishing on the song.
P-Square – "Possibility" ft. 2face Idibia [DOWNLOAD]
This is another one of the very few, sensible and riveting music material from the Okoye brothers, that's before the obvious event of their music now gone to total shxt. As at the time, 2face who wore the lover man image with ease and had become quite well sought after, was a clear fitting choice for P-Square to duet with. Possibility basically extols the 'designs' of the one they so adore.
Bracket – "Yori Yori" ft. 2face Idibia [DOWNLOAD]
Smash and Vast who make up the music duo, Bracket, turned things up with a new and very infectious tune titled Yori Yori. While we were coasting down from the sensation that fast went viral, 2face Idibia got on the remix having set formation with the brothers and slayed the track to particular relish. Yori Yori – the remix, is a love note that totally clears every doubt.
D'Banj – "Fall In Love" [DOWNLOAD]
The koko master, D'Banj is such a versatile artiste having churned out successive hits and spanning a variety of sub-genres. Aside his yearning for 'de koko' which he has become eponymously famed for, D'Banj is equally a sucker for love and he bore his case on a tabula rasa in this musical happenstance titled Fall In Love.
Iyanya – "Love Truly" [DOWNLOAD]
Before the Kukere fame that officially launched Iyanya into stardom, he had exuded himself well in the R&B reigns from whence he delivered Love Truly, sampled off his debut album in 2009. Although his tenor was still in development phase, Iyanya served us rich harmonies that had his vocal heart totally souled up in it. The beauty of effort expended here was quite riveting, you'd almost never believe that it came from an aspiring star.