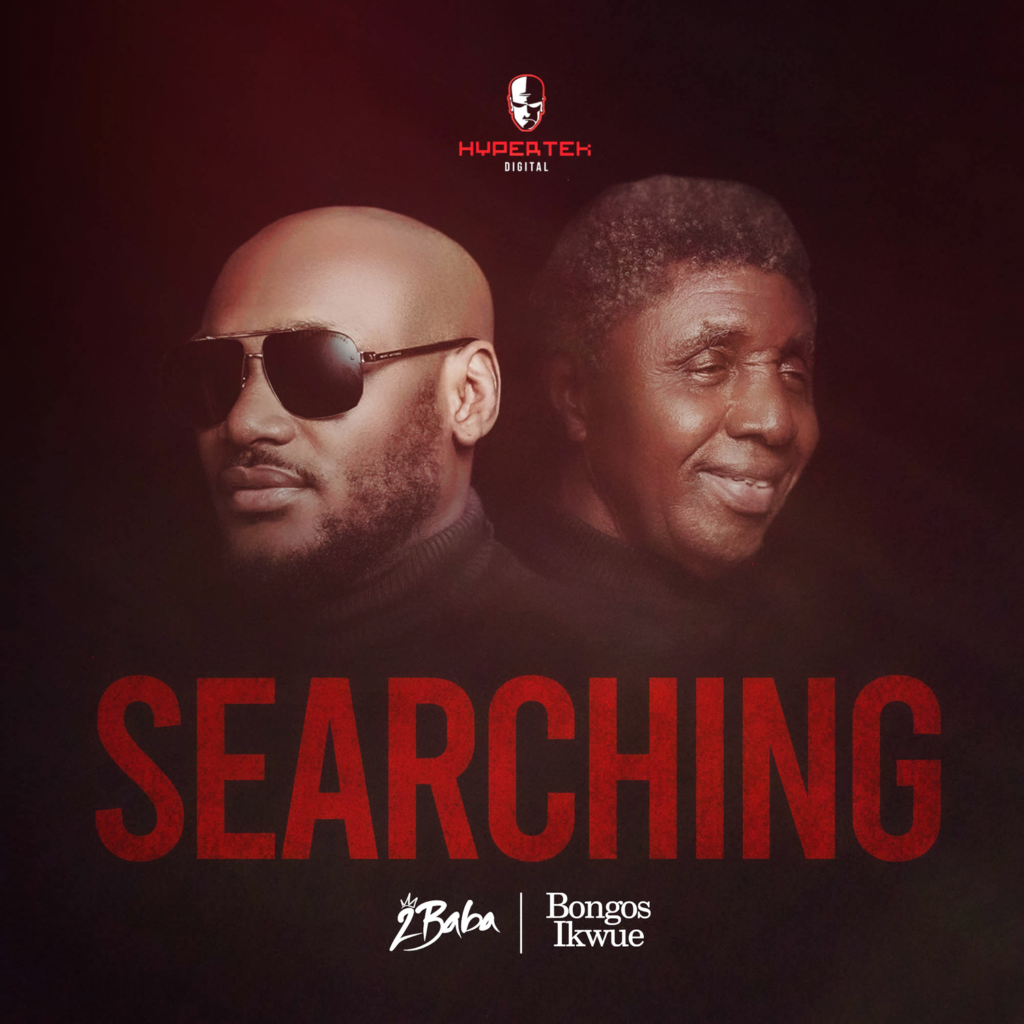 Living music Icons, '2Baba' and 'Bongos Ikwue' are searching for true love, their Forever on this new song… Listen!
Hypertek boss, 2Baba teams up with one of the great music oldies, Legend Bongos Ikwue for the release of a new classic tune titled "Searching"… Folk meets Contemporary Afrobeat, life, R'n'B and Pop!
Generally considered Nigeria's greatest pop act of all time, Innocent Ujah Idibia aka 2face now known as 2baba is credited with being one of the key figures in the rise to global prominence of what has been described as the sound of 21st century Africa. His distinctive blend of reggae, R&B and traditional African musical influences creates a vibe that is contemporary and universal while maintaining a clear African identity. (Learn More About 2face Here)
According to Vanguard; Bongos Ikwue is an Idoma by birth and identity as a being. With such a voice that has character and can command any song, Bongos Ikwue was almost a musical genre in his own right. With real music that always had something to say, his songs were born out of struggle that charged and moved forward the whole time so that people can be in-tune with reality. Bongos' songs were the cornerstones of what he had done and still doing for the betterment of mankind and society. Bongos Ikwue records are virtual diary of all the important statement that reflected his believe. He did not just talk moral, he lived it and this galvanized his fans.
Like many of the greats, Bongos took up singing as a young child. He added unusual style and sophistication in his kind of music. His sound is dense with lyrics that almost impenetrable. Many love him for his soulful, folksy songs, the most popular of which includes: Cockcrow At Dawn, Still Searching, Amen, Otachikpokpo and a host of others.
Now, after several years of absence from the music scene, The legend is back, and like fine wine, he has only gotten better with time.
2Baba who knows how to connect with great music Icons (with Dr Victor Olaiya's Baby Mi Da as testament) linked up with Bongos Ikwue and created magic on this new record titled "Searching".
Listen below
Shot in the beautiful city of Otukpo, Benue State, Nigeria by Unlimited L.A, Watch the music video to 'Searching', by 2Baba featuring the legendary Bongos Ikwue below… Enjoy!!!