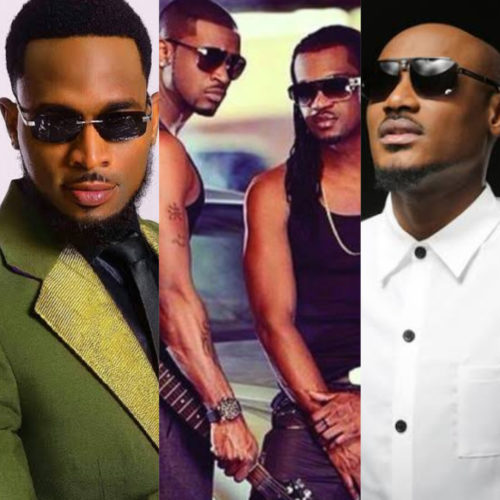 About 15 years ago, the competition that occurred in the Nigerian music industry was not overly limited to certain people unlike it is now.
During that era, there were a number of artistes who were very big and created keen competition for each other. We had the likes of 2face, D'banj, P-square, 9ice, Darey, Olu Maintain and a few more.
However, of all these artistes, there were three who stood out as ultimately the biggest of that era. 2face, D'banj & P-square were certainly the commandants of the Nigerian music industry.
Although they were all very big, people still argue a lot when they are obliged to narrow down to one the biggest artiste of that era. This makes a lot of people say 2face was biggest of all, some say it was D'banj while others say it definitely was P-square who was biggest.
This therefore has in some way caused an argument over here too, and in a way to help us put the argument to rest and have your opinion on the topic as well, we would like to know who you think was biggest.
2face, D'banj, P-square – Who was the biggest artiste of their era?

"2face, D'banj, P-Square – Who Was The Biggest Artiste Of Their Era?", 3 out of 5 based on 12 ratings.
---