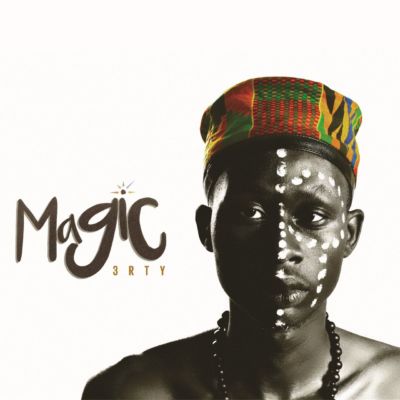 Taking the listener on a musical journey into the roots of Africa, 3rty employs the primal sounds that are native to Africa.
True to the multiple personality order as he likes to call it, the Magic EP does not point to any particular sound but is still beautiful
From the Ethereal Tribal sound of 'Earth' which 3rty likes to call 'Psychedelic', to the good highlife vibes of 'Abeg' and 'Magic', the EP branches into Afrocentric – Hip Hop with 'Monkey Business' and to Afrobeats with 'Dance A Little'.
Finally arriving at the destination of Afro – Soul in 'Muse' and 'Show Me' which is 3rty identifies as his original sound, the listener can boast to have been taken on a musical excursion of Africa.
The EP, produced by 3rty and the hit maker Shabba, has a unique sound as it successfully blends the classics with a contemporary edge.
Take a trip round the sound of Africa with 3rty.
---