Often when I think about the musical decline from some artistes both sound and career wise, I can't help entertaining thoughts like 'maybe he shouldn't have left this label' or 'perhaps they should never have broken ties'. To some extent, an artiste's success is largely dependent on a producer's input which majorly includes an in-depth understanding of the artiste's creative person and a sincere commitment to always harnessing his/her strengths and at the same time, developing the talent/skill therein. The artiste only has to compliment these efforts by being nothing else but incredibly talented, in appropriate musical knowledge, and with a yearning to still learn.
So when both artiste and producer have formed a working alliance, then decide to severe it, the defect becomes evident in the sound which otherwise was a representation of their relationship. And for the artiste to no longer deliver like expected especially after forming new alliances, you know the situation has reached a critical mark. But unless you're Wizkid, it becomes quite intriguing how reverse happens to be the case. Thus, in as much as it relays a sense of wisdom to have that one producer who totally understands your creative person and makes you tick, versatility on the part of the artiste would be an ability to apply him/her self to any other producer's equation. It is good to know what you want, but it is equally wrong to confine yourself to one person's box.
Having said, this post will profile some producers and artistes whose musical synergies have most certainly been missed, by reason of both parties severing ties and thereby leading to a conceived unwillingness never to work together again.
LeriQ + Burna Boy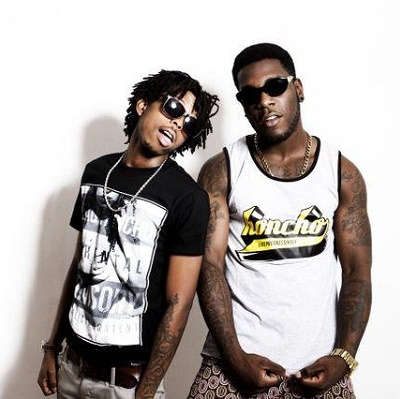 Remember how Burna Boy's music made so much sense when he was in constant collaboration with producer, LeriQ? Yes, I've most certainly missed that. These two had formed a musical bromance and it was such a relationship that worked so good, you just know you're in for a treaty the moment you hear '…call the paramedic' and then 'they call me buuurrrnnaa!' But now, it won't entirely be a farce to say Burna Boy has lost some good flavour since breaking up with LeriQ.
Sad sad much! :'(
D'Banj + Don Jazzy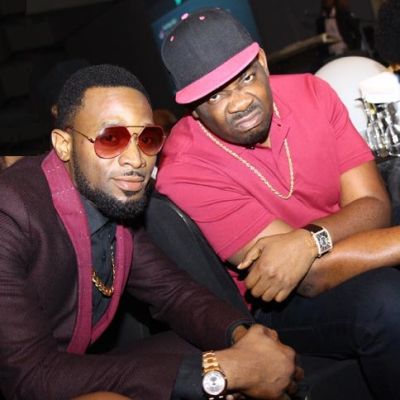 Match made in heaven.
Oh, you thought it too right? From Tongolo to Why Me, Run Down, Mobolowowon, Soco, Mr Endowed, Mo Gbono Feli, Igwe, Scape Goat, Fall In Love and Oliver Twist, D'Banj has had the sweetest melodies and most tuneful vibes (of an afropolitan nature) those times he exuded weight as a certified hitmaker when he was in constant collaboration with Don Jazzy. Irrespective of the fact that the don dorobucci fielded some backlash for having lent his cry baby vocals on the eja nla's records, we can't deny that was the successful framework which he coasted off to the features we now so enjoy with the likes of Tiwa Savage, Iyanya, P-Square and Timaya.
Samklef + Wizkid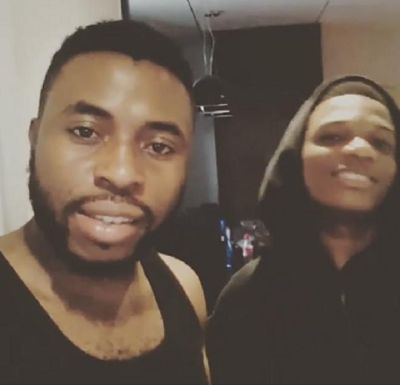 One of the major reasons why we loved the lungu crooner moments before his Starboy big bang was because his then go-to producer, Samklef had not only discovered the Wizkid sound, but he'd also devised a variety of means to tailoring (auto-tune) his sound in ways that our auditory faculty relishes much. But since our fancy for the Starboy found solace in a new order of sounds deposited in recent material including Jaiye Jaiye, Show You The Money and Expensive $hit, we've still had it terribly rough having to move on just like that from them good ol' days of Don't Dull, Tease Me and Pakurumo.
Don Jazzy + Wande Coal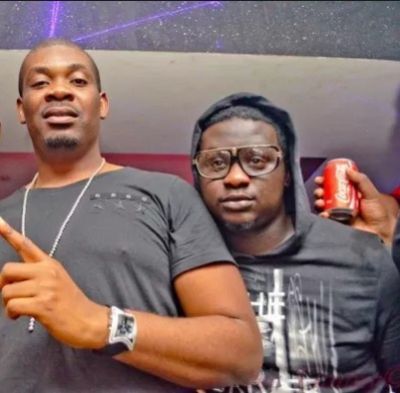 Match made in heaven (Part II).
We just couldn't put Wande Coal anywhere past the ranks of a superstar long as his hit bangers came backed with the unmatched technical production skills of the man, Don Jazzy. Just like former label mate D'Banj who enjoyed a working chemistry with Jazzy, WC is one of the first few who honed this prospect to reckless abandon. Not only was he shutting down turn up arenas with party-hard, club and street-pop offerings, he was even running things wild in the bedroom. And appaz it was all thanks to Jazzy 'cos from the look of things now, his latter releases (since their split) have failed to cause a stir like the former still does. Not even with maniacal attempts by social media.
D'Tunes + Iyanya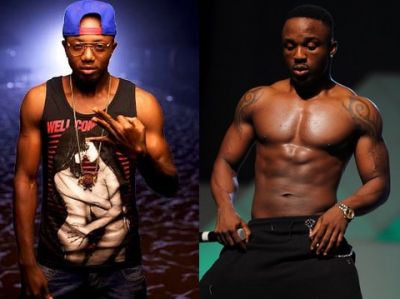 The one way we can attest to the chemistry of D'Tunes and Iyanya would be in the massive reception of his breakout single, Kukere. Coasting off that success, we had one or two other releases that sampled very similarly to the Kukere sound. Notwithstanding, Iyanya managed to work up other sensational hits including Flavour, Ur Waist and Sexy Mama (just to mention a few) off his commercial debut from which D'Tunes exuded most credits on the album's production. It is without doubt that both parties have excelled, operating on different turfs. Yet there's been an obvious void created since their tie-breaking event.
Del' B + Seyi Shay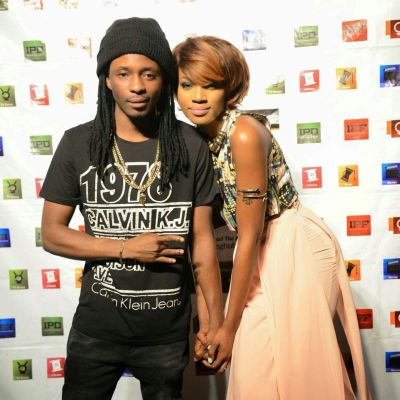 Unlike the other members afore-mentioned on this list, Seyi Shay and Del' B isn't exactly a chemistry we have missed. I'll rather refer to it as one who's effect has waned.
When Ms Shay returned from her musical stint abroad, Del' B happened to be the producer genius with whom she delivered statement records like Irawo, Loving Your Way, Chairman and Ragga Ragga. While it was revealed that she was in the process of finding her marketable sound, at the time, she's since moved on to the likes of Dokta Frabz, Legendury Beats and H-Money also delivering successive hits. So when she released Jangilova, it reminded us of why we prefer drinking from the Del' B potion. At some point, rumour had it that she was even dating the producer who dons a finely-locked do.
————————————————————————-
Now, do you remember any other producer and artiste chemistry that we've been starved for some time now in the music industry? If it's possible that you can think of any, I'd be delighted to have you share them with me.