David "Davido" Adeleke also known as Omo Baba Olowo (OBO), is a multi-award-winning Nigerian musician who first gained notoriety in 2011 with his raving hit tune "Back Then". On November 21, 1992, he was born in Atlanta, Georgia, in the United States. The Nigerian superstar has been on top of his game since his debut appearance in the music industry, and he has done this in an interesting fashion. We have highlighted 7 hidden facts about Davido that nobody might have mentioned to you.
Davido's Grandfather was a Politician
Davido's grandfather's name is Chief Raji Ayoola Adeleke. When he was alive, the late Chief was a politician, a nurse, and an activist. Madam Adeboyin, one of Ede's most notable Iyalode (the head of market women), is known to have given birth to Chief Adeleke in Onilegogoro's courtyard in Ede town.
Chief Adeleke's hometown is Ede, Osun State and he had the opportunity to represent District 11 in the Osun Senate. In 1947, the Medical Department Nursing School issued Chief Adeleke a certificate attesting to his status as a registered nurse. In 1948, he joined the Nigeria Union of Nurses as a founding member.
During his time alive, Davido's grandfather served as vice president, director, Federal Labour Advisory Council chairman, and the Nigerian Red Cross chairman in Ede. He was also a member of the United Labour Congress of Nigeria. He received the title of Balogun of Ede in 1976.
Davido's Late Mum was a Babcock University Lecturer
Veronica Adeleke was born on November 23, 1963. She was created in the Nigerian South-South geopolitical zone, in the city of Benin, Edo State. Later, she moved to Atlanta, Georgia, USA, where she stayed for a while.
Veronica's position as a lecturer at Babcock University was quite honorable during her time and her husband was a respectable donor to the school. Many at the university admired and appreciated her as being an educated, clever woman who could impart a wealth of knowledge to young students. Babcock University employees and graduates continue to speak well of Veronica Adeleke's excellent influence despite her passing fifteen years ago. Every year, her family has a large ceremony to celebrate her, inviting many famous folks as well.
Davido's mum was 39 years old when she passed away in 2003. Sharon and David are the only children Dr. Veronica had with Davido's dad himself. David's band, named after her son, was a music group and record label she owned during her lifetime. Chief Adedeji Adeleke has attempted to remarry since her death, but every union has resulted in a divorce.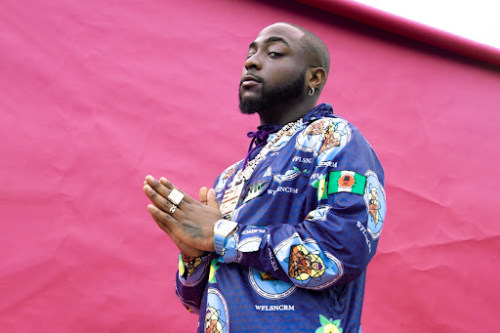 Davido dropped out of Oakwood University
At age 16, Davido was sent to Oakwood University in the US to pursue a degree, but he wasn't ready for school. His burning passion for music caused him to lose focus in his studies, and his grades suffered.
He dropped out of school after three semesters without telling his father for several months. He returned to Lagos in 2011 with tattoos and piercings after multiple fruitless attempts by his family to track him down. His father was extremely unhappy and had him detained at the airport.
Having failed to return home with the business management degree he was supposed to earn in America. Before quitting his studies in business administration at Oakwood University, Davido made beats and recorded vocal samples.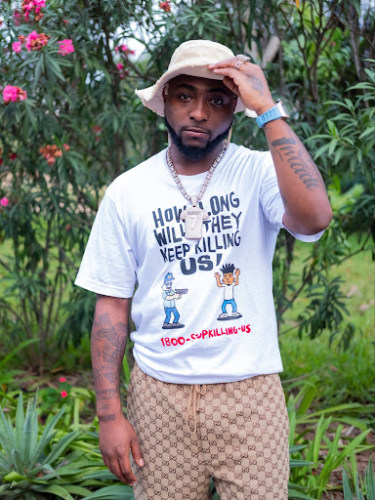 Davido Attended 4 Schools
After previously attending two schools with no success, Davido and his father came to an agreement: he would enroll in a private university. Davido enrolled at a private university in Nigeria, Babcock University, to pursue a business management degree.
Yet Davido still overwhelmed his dad with the fact that he no longer wanted to pursue a career in business, his father Chief Adeleke therefore financed for the university to establish a music department with a debut class of just one. While still in school, he released his debut single, and with the help of the song Dami Duro, he shot to fame.
Davido Started Out As A Music Producer
In his late teens, while attending Oakwood University, he developed a passion for music and began creating his own beats and learning about music production. While attending Oakwood, Davido acquired musical instruments and began producing beats. He co-founded the musical group KB International with his cousins B-Red and Sina Rambo.
Davido relocated to London to improve on his vocals after quitting Oakwood University to devote himself to music full-time. After quitting school, he moved to Lagos, Nigeria, to focus solely on music, releasing his first single, "Back Then," in 2011.
Davido's Father Arrested His Manager and Girlfriend While Trying to Arrest Him too
During his appearance on Charlamange Thagod's breakfast show, Davido discussed how his career in music began and how his father, who wasn't initially supportive of the endeavor, hired policemen to arrest his manager, girlfriend, and show promoter.
The talented artist said sometime in 2018, "I remember the first show, I was upstairs in the green room, and was about to come down, I looked down and there were like 50 policemen. Back then they took my ex, they arrested her, they took my road manager, they arrested the promoter."
Davido also added, "I remember I went through the back fence, was running. I picked up the phone and my dad was like, if you don't come to the police station, all your friends are going to jail. I got to the police station and the policeman's phone starts ringing and it was my song playing. He let us go at some point"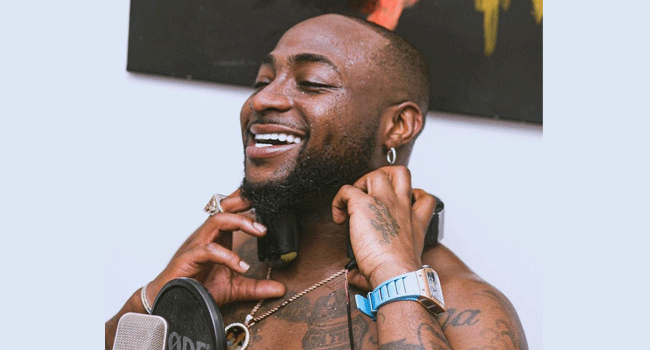 Davido is The Richest Nigerian Musician
Davido, the son of a multimillionaire, is currently one of the biggest names in Nigerian music and, of course, in all of Africa. But, despite family obstacles, he never gave up on his dream of becoming a musician.
Considering Davido is known for being a famous member of society, he is solicited by brands all around the world. The musician has a deal with Travelbeta, is an ambassador for AXE, and works with well-known companies like MTN, Infinix, and Pepsi. Also, he had the opportunity to play on the prestigious platform of the FIFA World Cup closing ceremony. Apart from all these endorsements, Davido fulfills his 30BG claims with his lavish lifestyle and giveaways. Collaborating with foreign bands often helped Davido's music flourish and sell more, making him one of Nigeria's most successful and wealthy musicians.