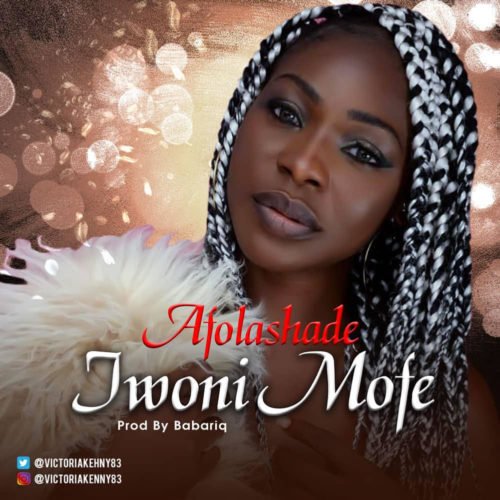 "AFOLASHADE" born Afolashade Kehinde is a Nigerian singer, songwriter and dancer. She started singing At the tender age of 10 and ended up as a lead soloist in the choir. She's a versatile artist who isn't fixated on a particular genre.
She went on to perform in talent live shows at her teenage age.. star trek Benin etc before she decided to move to the UK.
Upon her return in 2011, she launched back into her musical career as a performing artist in various shows. She's out today with her 3rd  brand new single dubbed "Iwonimofé' produced by Babariq. An African love song was written by her & produced as a live band concept..with all backup voices in this song by Afolashade…
SHADE 's interest and passion go beyond her love for music. Being a versatile and creative individual, her relevance is  seen in the Nigerian fashion industry making her a force to be reckoned with as a pageant owner, designer & producer of a fashion reality show
Afolashade has dropped 2 singles before, her 2nd titled "Koni Koni Love" by shade. Produced by Geofficialmix for AyeeshaMusic. And her 1st  …A Christian raggae song "Change my life"…Track 17  produced by geofficialmix for Kunle Akintayo reggae collection. Feel & Enjoy this African love song ….live band concept. With all  Amazing & unique types of voice by Afolashade
Listen & Download "Afolashade – Iwoni Mofe" below:-
DOWNLOAD Afolashade – "Iwoni Mofe"

"Afolashade – "Iwoni Mofe"", 5 out of 5 based on 1 ratings.
---