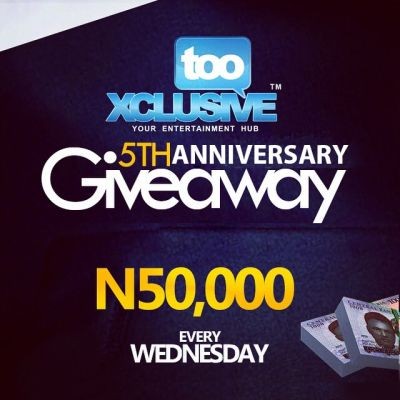 It's a bumper offer for our fans toady as Airtel Nigeria shall be partnering with tooXclusive to host this Wednesday's giveaway exercise.
Not only will 5 winners be snatching up our coveted prize of fifty thousand Naira, another 5 shall be attending the One Mic album launch hosted by Airtel, this Friday!
As usual, to be a lucky winner of our anniversary giveaway exercise, you must comment only your names and email addresses. Winners shall be picked from comments number 1th, 278th, 556th, 834th and 1112th.
To win an invite to the Airtel One Mic Vol. 1 Album Launch, simply list the names of the four  Airtel One Mic Winners. The 1st ,10th 20th, 35th , 40th   correct answers win.
Leggo!
---