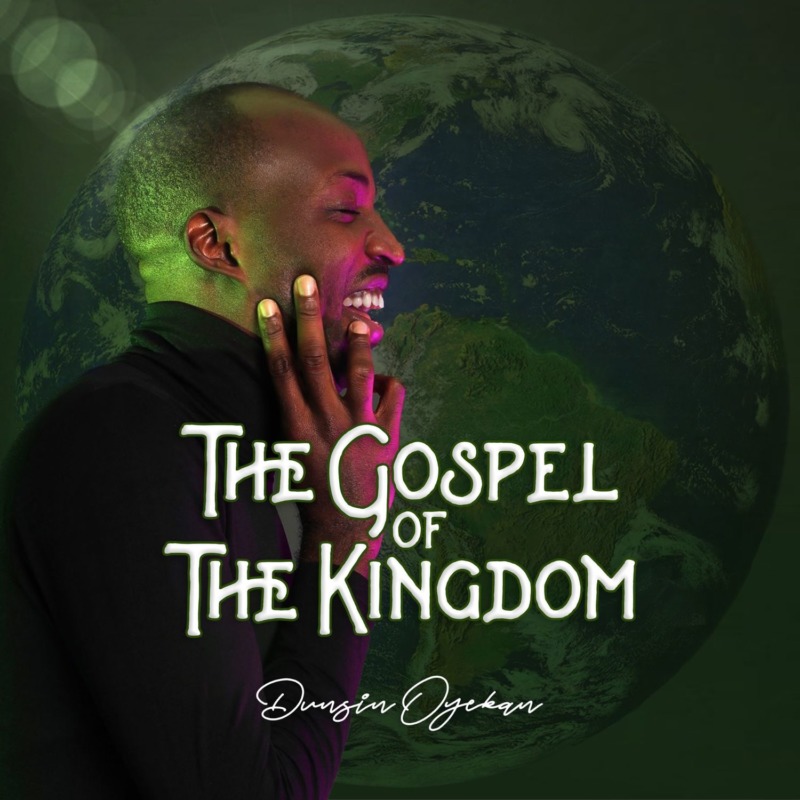 Gospel minister and recording artiste, Dunsin Oyekan drops a new studio album titled "The Gospel Of The Kingdom".
"The Gospel Of The Kingdom" by Dunsin Oyekan is a 16 tracks album TO THE HONOUR OF THE KING! It's said to be Dunsin's 14 body of work.
Dunsin Oyekan is a Nigerian gospel singer, songwriter, producer, instrumentalist, and recording artist. He is popularly known as – The Eagle. Dunsin has ministered on the same stage with notable musicians which includes; Tasha Cobbs, Kurt Carr, Don Moen, Byron Cage, Tye Tribbett, William Murphy, Kim Burrell, Sinach, Tasha Page-Lockhart, Frank Edwards, and Freke Umoh. He is the convener of the Code Red Worship Experience.
In 2016, Dunsin released his 14 track debut album – Code Red. Thus far, he has released over thirty songs, including the popular Na You, which featured Kim Burrell, an American gospel singer.
This new year 2021 he is here with a new album – "The Gospel Of The Kingdom", We at Tooxclusive are glad to present y'all with this powerful and rich body of work for Streaming!. See the project tracklist below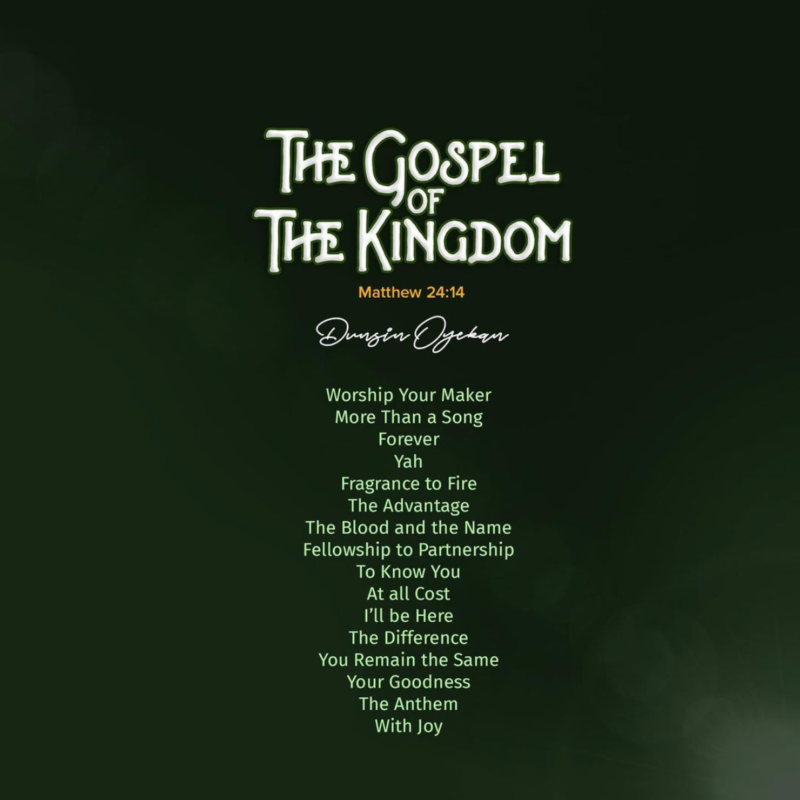 Dear Friends,
We present to you the 16 sounds on the new album. We sing revelations not songs, these are the revelations from the Father for this time and season.
"The Lord gave the Word; Great was the company of those who proclaimed it:" – Psalms 68:11 NKJV
"To Him who rides on the heaven of heavens, which were of old! Indeed, He sends out His voice, a mighty voice." – Psalms 68:33 NKJV
Songs for the secret place….songs for your personal altar…..songs to sing to the Father.
For this Gospel of the kingdom shall be preached in all the world and as a witness to all nations then the end will come…
Listen, Enjoy and be filled below