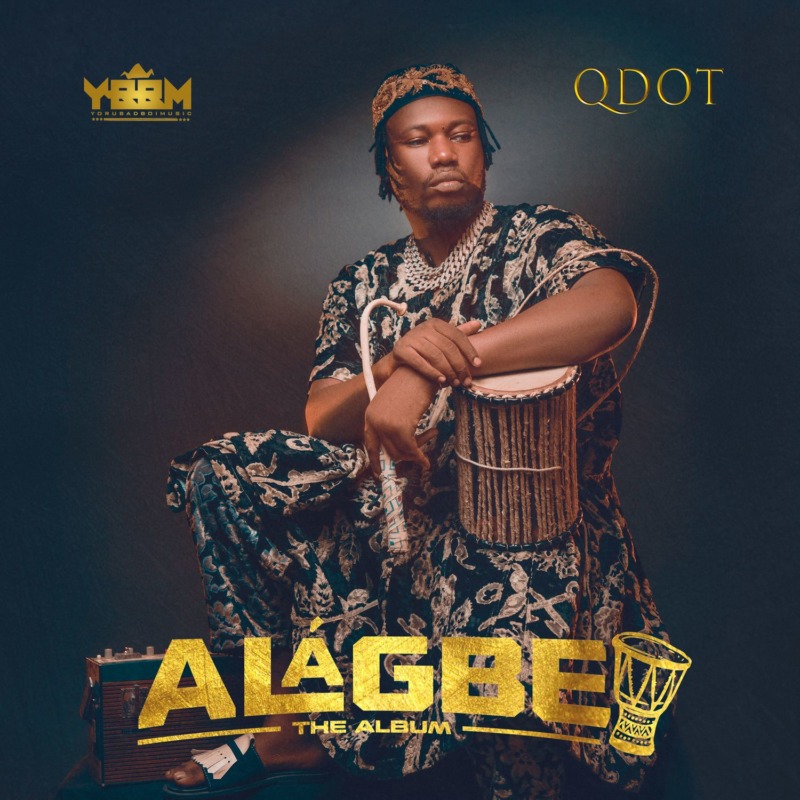 Finally Indigenous spiritual musician, Qdot releases 'Alagbe' Album.
Qdot serves us with "Alagbe" The Album featuring Jaywon, Pepenazi, T-Classic, Niniola, Patoranking, Xsmile, 9ice, Alh. Wasiu Alabi Pasuma & Zlatan.
This body of work is a 16 songs with a Bonus track project (making a total 17 tracks album). The Bonus track on the project is his hit song JAIYE released earlier this year 2020. 'Ah!' and 'Kokanmi' are the lead singles that welcomed this highly anticipated album.
"Where words fail, music speaks. Life is like a beautiful melody, only the lyrics are messed up. Music is the language of the spirit"
"Thank You Lord For The Strength And Talent To Complete This Great Body Of Work. Forever Grateful To Everyone That Played A Part In Making This Possible.
And For Every Featured Artist, Thank You For Coming Through For Me… God Bless You All..
I Hope I Make All My Fans Worldwide Proud With This One"… Qdot Shares
Peep below for Track-listing and the production credits of this album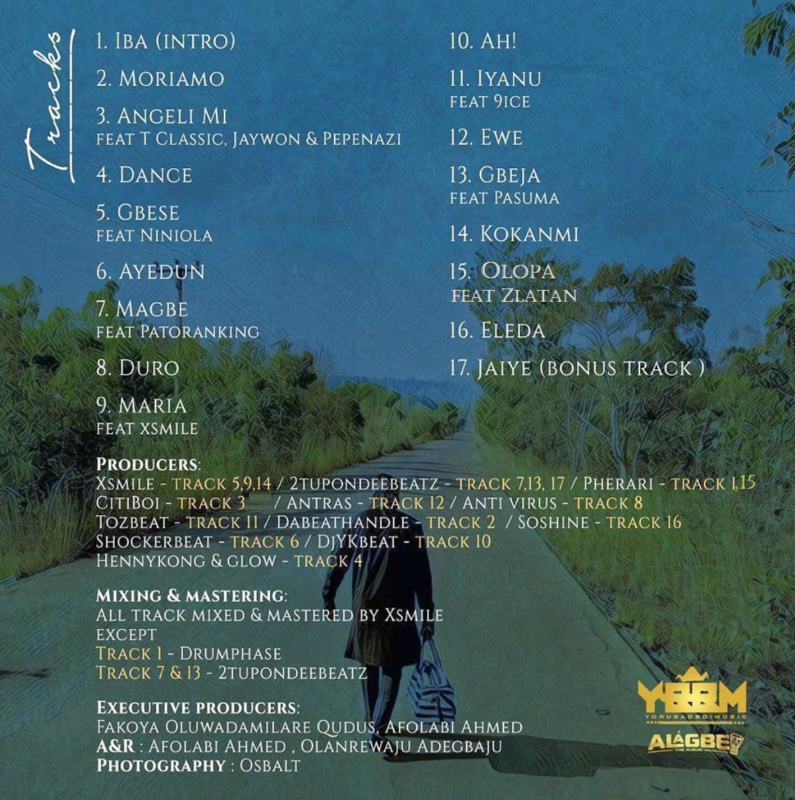 The album opens with the track 'Iba' which sees Qdot the Son of Oduduwa paying Homage to the first set of musicians – the ones that started the music game before him, the upcoming that will later join the music line and a praise to the Almighty One who gave him mouth to sing and indigenous melody. Before proceeding into the album he dedicated the second track 'Moriamo' to his Grand-Mother (His father's mother, the old one who took care of him). This track was titled after her name and it's Qdot paying last homage to the lost family Hero. Then feed our soul with a spiritual track titled 'Angeli' which features T Classic, Jaywon and Pepenazi before getting into the dance tracks.
Qdot also on this album rebranding his 2018/19 hit song GBESE after some group filed for copyright. He dishes a new vibe and melody with the help of the Queen of Afro-House, Niniola.
With these little been said above, Listen and Enjoy the impressive body of work 'Alagbe' The Album below…
STREAM/GET On All Digital Stores